Commodore Amiga Retro
Please remember that text for pages was originally
written for my Amiga 1200 to read... so thin paragraphs
Amiga Networking
Useful Links Page
Behold SCUZZ DIGEST 2004:01
Networking:

QUERY REGARDING NETWORKING:
Further to the query regarding networking
I have found the following from the web and
I suggest you visit the links. I include the
extracted text only as a taster of what the
actual sites have to offer. GO VISIT :

Contents:

1: Cnet.device Network Tutorial
2: Configure the TCP/IP stack
3: Useful Links for chat
4: Netinfo
5: MiamiDX RIP
6: The Invisible Amiga

Please note that none of the following
are my words they are taken from the
link pages of the sites shown. GO TO
THE SITE..... great pictures, info and
downloads. Get them while you can.

1: CNET: NETWORK TUTORIAL:

http://www.skratchy.demon.co.uk/cnet_main.html

cnet.device Network Tutorial

"This is a quick tutorial on getting an Amiga and
PC talking to each other using a cnet.device
compatible network card and the Genesis TCP
stack. I spent many hours trying to get this
to work and when I eventually did get it working
I realised its not hard, its just knowing what
to do. It will guide you through the first
steps of getting the Amiga and the PC networked,
but it will not cover the sharing of drives or
internet connections. It will hopefully show you
how to get the machines pinging each other on
the network but after that the next steps are
yours. It will get you to the point where any
software which requires a network stack running
can be used (ie an ftp client such as Dopus or
SimpleFTP, Amiga Explorer, Samba,etc). "

2: SAMBA: TCP/IP Configuration

http://www.amigasamba.org/

Shows you how to install and configure
the TCP/IP stack and enable file sharing.

Samba_2.0.7.lha

Samba configuring for Win95/98:

Shows you how to install and configure
the TCP/IP stack and enable file sharing.

.."The first thing we need to get an fully working
Samba installation, is the tcp/ip stack itself.
I will in this case use Miami; Amitcp and Genesis
will proberly work just as fine. "
.."Well so far so good. Now we need to install the
cryptic 'Samba files' "

.."This is the actual exe files that will be run
in the background and do the 'networking stuff'. "

.."Ok, now we have most of the software needed installed.
Now it's time for the hardware part. I will
in this example show how to
install and configure an Ariadne network card
with TP connection to and hub. "

.."And now it's time to configure more advanced options in Miami."

.."Ok, now is the time to start Samba :-)"

.."Make sure you configured everything right
in Miami and that you have saved the configuration."

.."Now it realy realy time to test and connect
to the pc. I promiss :)"

"Ok, make sure you runned the script to start
Miami and Samba, and that you have setup Samba in Swat.
Start a shell and write cd samba:bin"

.."Ok, now we tested from the amiga.
Let's try and reach the Amiga from the pc.
Let's go to network neighborhood.
Whoo look what I found :)"

Actual extracts from the SAMBA site
3: Useful Links: FTP and CHAT

http://ftp.uk.vapor.com/

http://ftp.uk.vapor.com/amtalk/

http://ftp.uk.vapor.com/amirc/

http://ftp.uk.vapor.com/cmanager/

http://ftp.uk.vapor.com/mftp/

http://ftp.uk.vapor.com/microdot-1/

4: NETINFO

http://ftp.uk.vapor.com/netinfo/

NetInfo II is a network information viewer utility.
It integrates the functionality of the well known standalone
TRACEROUTE, PING, WHOIS and FINGER programs
into a seamless GUI application.

5: MIAMIDX RIP

MIAMI RIP: No more links to MiamiDX

http://www.nordicglobal.com/

6:THE INVISIBLE AMIGA:

Amiga Explorer

This program, which comes with Amiga Forever,
allows the PC to see the Amiga's drives in an
Explorer window. This means the PC can copy
files to and from the Amiga but not vice versa.
Setup is very easy but transfer speeds aren`t
brilliant. A nice feature though is the ability
to directly grab an adf or hdf file from the Amiga
to use with WinUAE. It can be even used to dump
the Amiga ROM straight to the PC.

.................. Not my words
Credits to Samba and Vapourware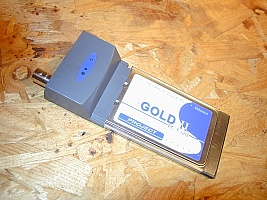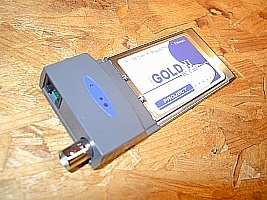 If you can only see this CONTENT window
then click the image above for the full site
Last updated 28/08/04