Computer Geek
I like to think that a true computer geek is someone who
hadn't intended becoming facinated with computers but through
their activities of using a computer in the course of their
work suddenly became hooked. I have known guys that are dull
as mud when talking to them about their work, but suddenly
come to life when you ask them to swap out a hard drive on
their machine. You know a computer geek when you meet one.
They sparkle and glow when you mention the word PC...
The following is a collection of books, software etc from a
guy who ran a Kennel Club. It is obvious that the computer
took over his world. I mean seriously, who would invest so
much time and effort in lovingly collecting so much. The love
affair we have with computers is an all absorbing activity
and everything else is just secondary to the activity. In truth
it is computing for computing sake.
Actual images from the guy running the Kennel Club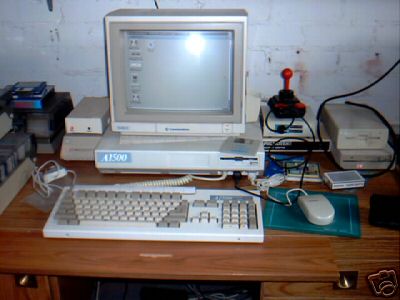 A moment frozen in time
The ' Wonderwall ' of kit I collected from this geek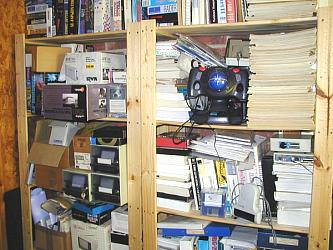 Collection
---

If you can only see this CONTENT window
then click the image above for the full site
Last updated 00:28 21/06/2015