Amiga 1200 - Iconian Mystery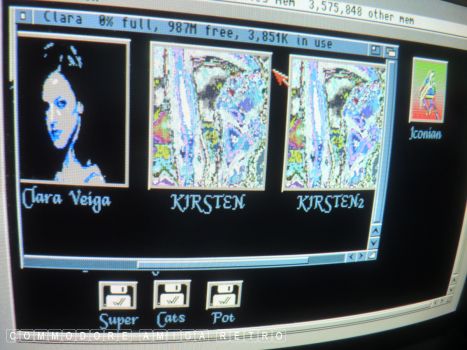 Clara looks OK but Kirsten has vanished.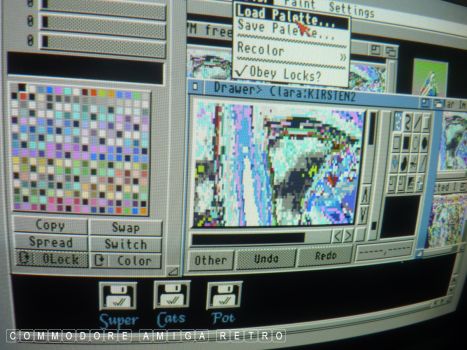 I open Iconian and the icon
is incorrectly rendered.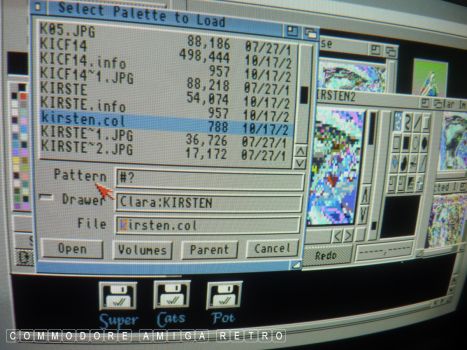 I load the saved colour palette.
And the icon corrects itself.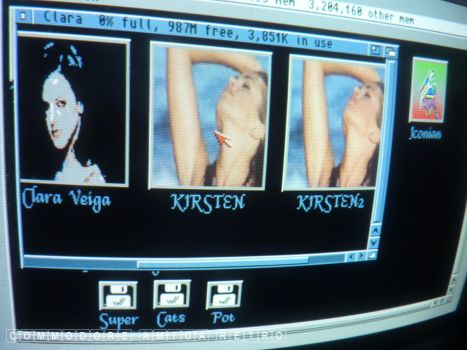 As does the Workbench versions.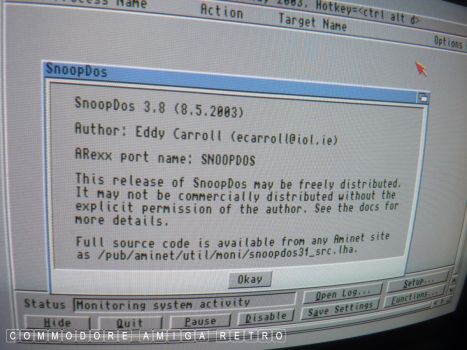 OK Time to fire up SnoopDOS.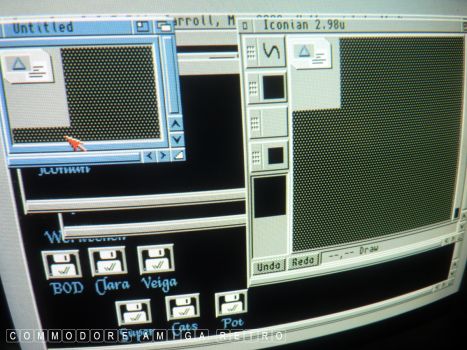 I fire up the base program.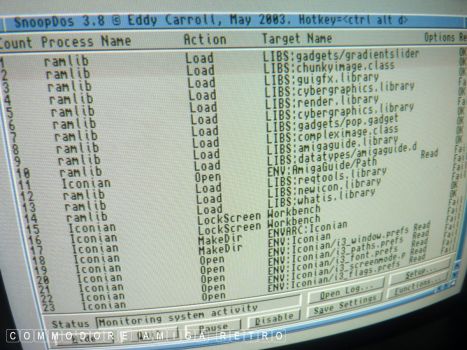 SnoopDOS picks up a load of FAILS.
This does not necessarily mean total
failure but may suggest missing files.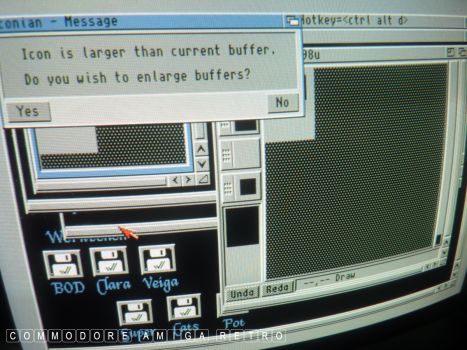 So I load the icon palette.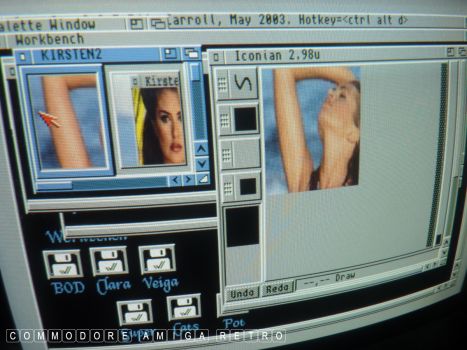 And study what was loaded that made things work.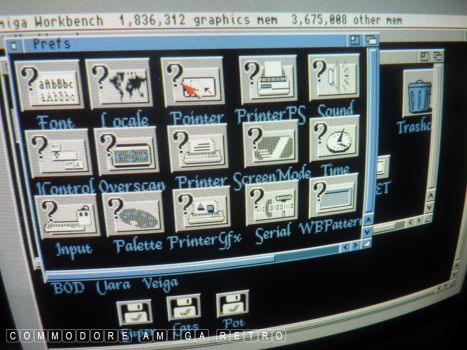 I then fire up PREFS.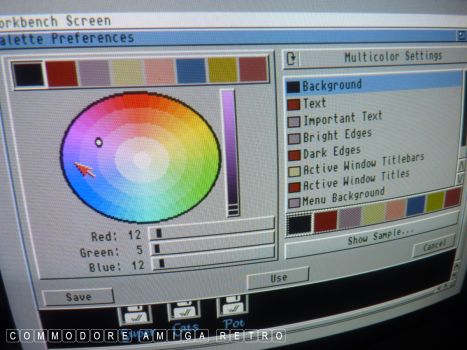 And load the colour palette.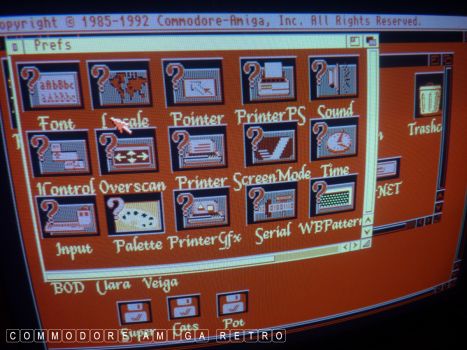 This just sends the Workbench into meltdown.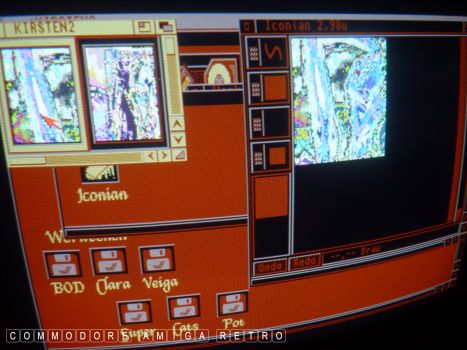 And still doesn't render the icons.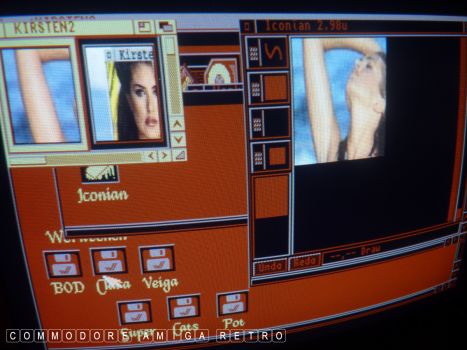 However loading the palette
into Iconian corrects the problem.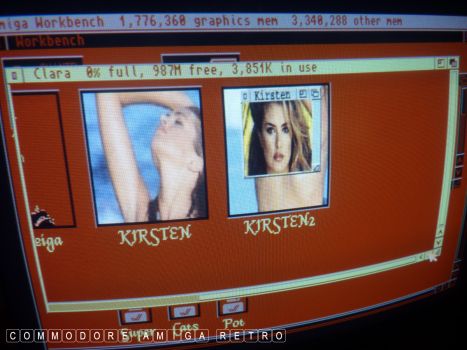 Both in the program and to the
icons in the drawers.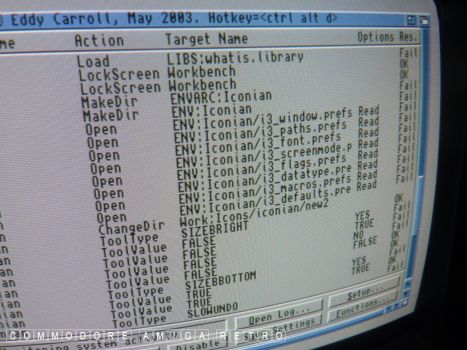 OK with my error notes I post a
message on the Amiga forums.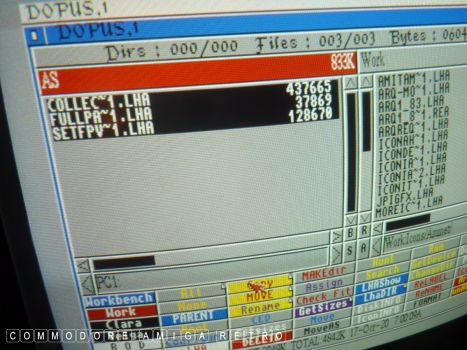 I am advised to use two pieces of
software from Aminet. Collector and
FullPalette... which I download.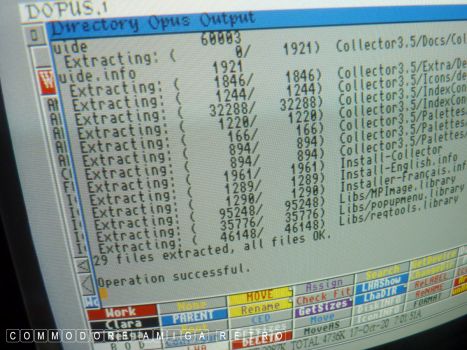 Collector is a thumbnail viewer.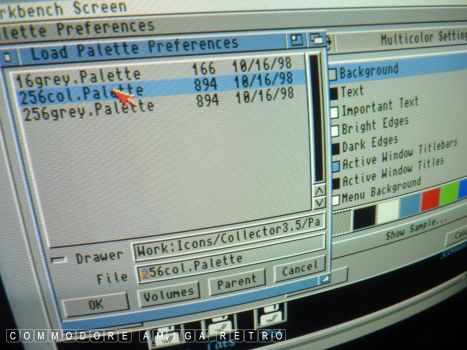 And I am advised to use 'Collectors' 256 full colour palette.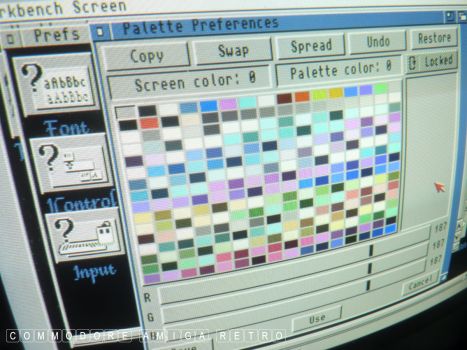 Then use that palette and save this
in the second program FullPalette.
Which supplants the Palette Prefs.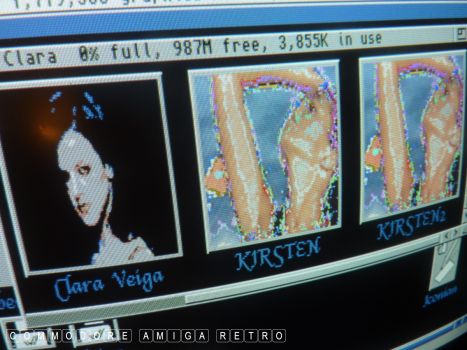 The process nearly renders the icons
correct and doesn't send the Workbench
into crazy bonkers colour mode.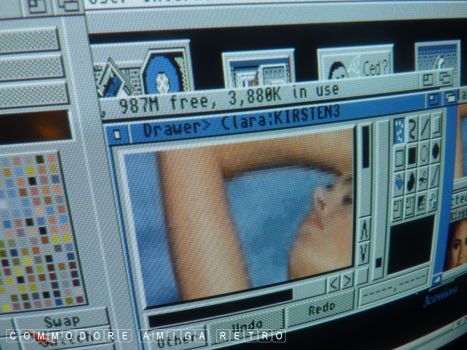 Loading the palette into Iconian
corrected the icon in Iconian.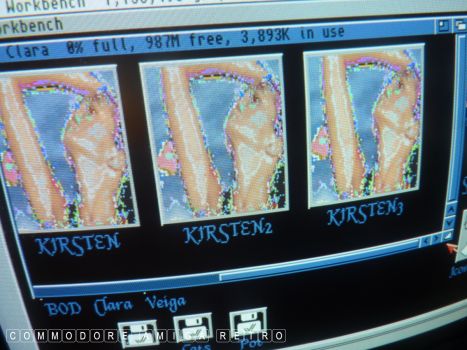 But failed to change the drawer icons.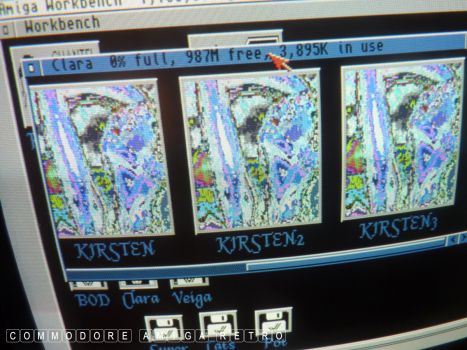 And rebooting just mucked everything
up again. I was unable to lock the
palette and sadly the two programs
didn't change a thing in the end.
I am not sure of a solution so if you
know then drop me a line. For now I am
back to customising 8 colour icons
which tends to always work using the
normal Workbench palette. So sadly
Kirsten will have to be confined to
a floppy disk for another day.
I think that concludes my time
with TANK. No doubt I will return
at some time. For now she's already
back on her storage shelf.