A2000 Gaming Part II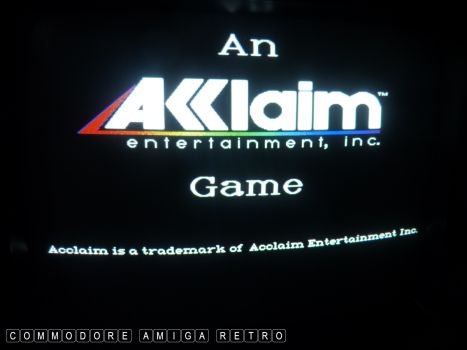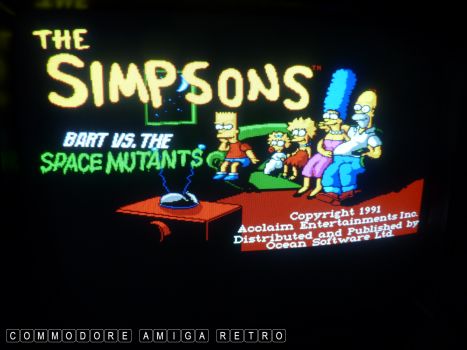 Started the gaming fun with The Simpsons.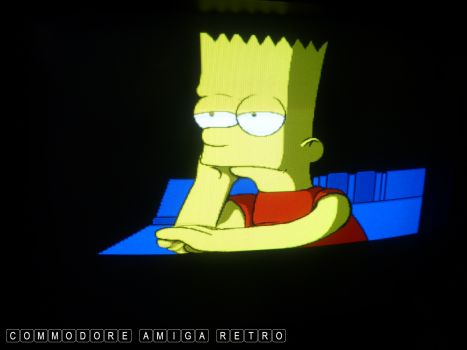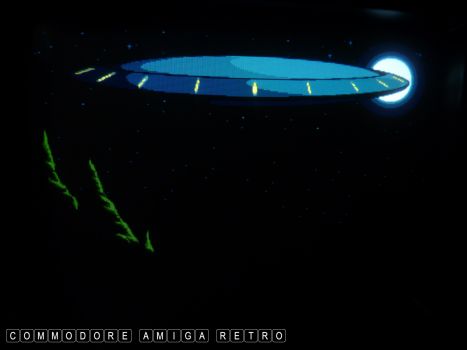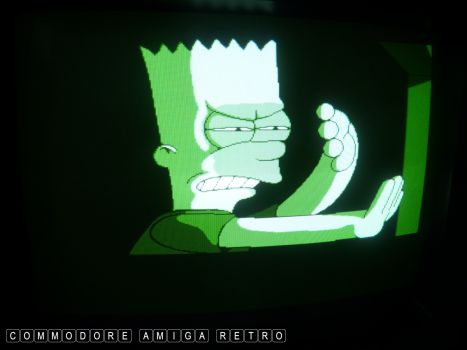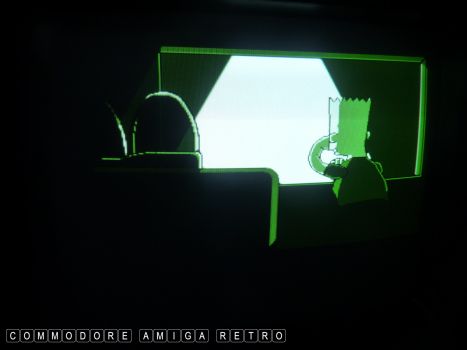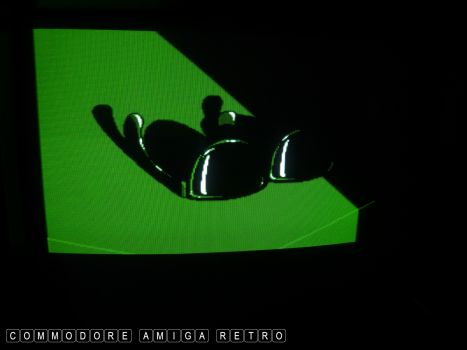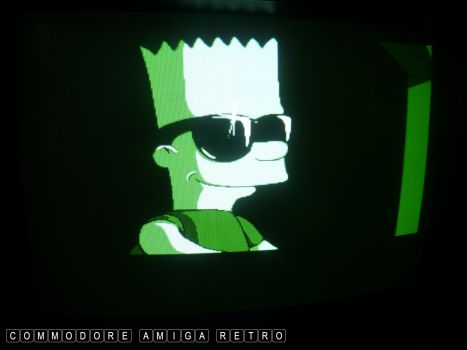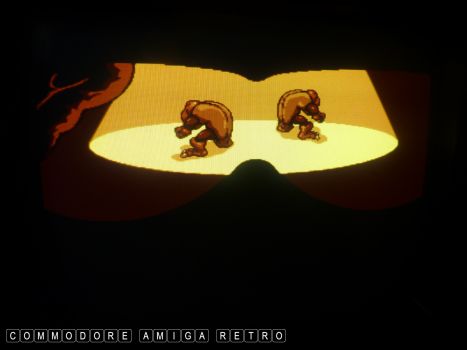 That is one cool opening animation.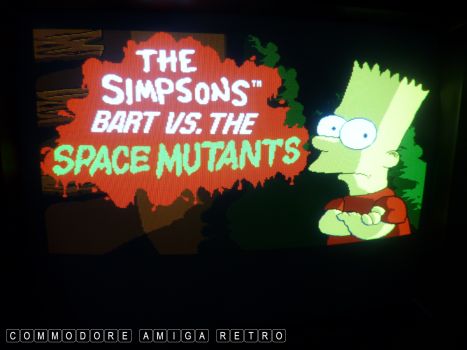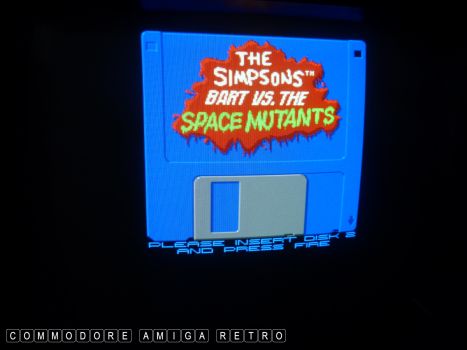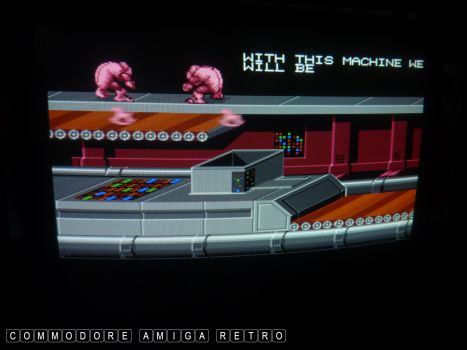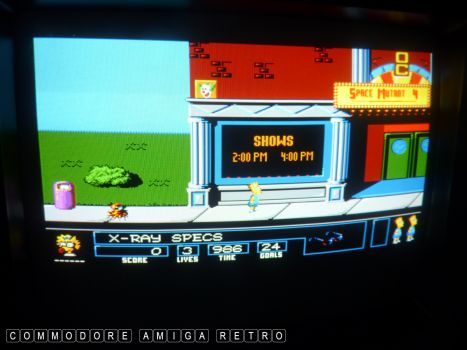 So funny. You have to find spray cans
and spray all the pink stuff you find.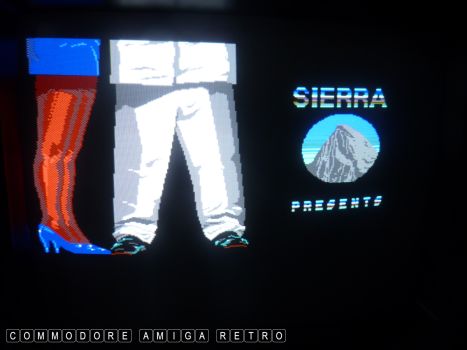 Next up Leisure Suit Larry.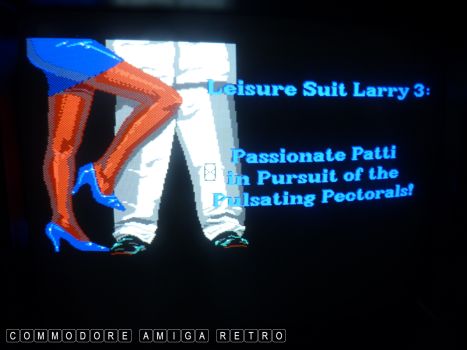 Worked just fine, though as a text based
adventure not that thrilling to photograph.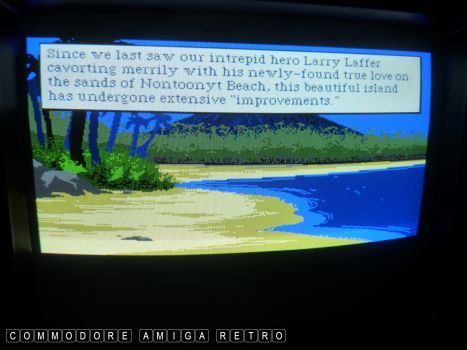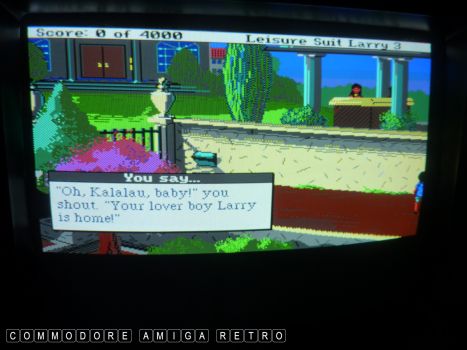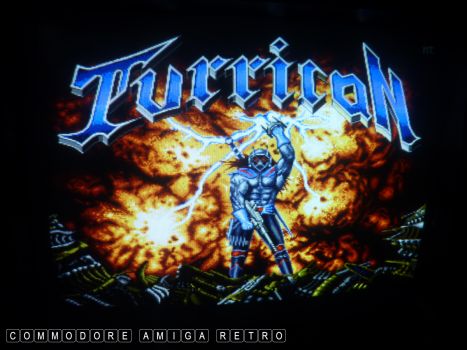 Turrican.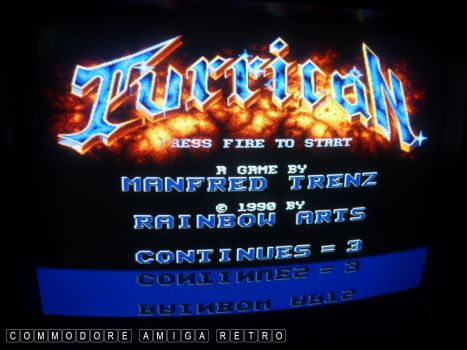 Still classic after all these years.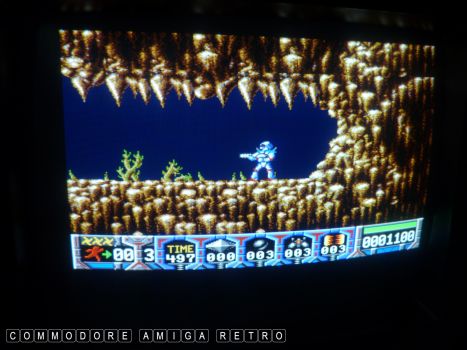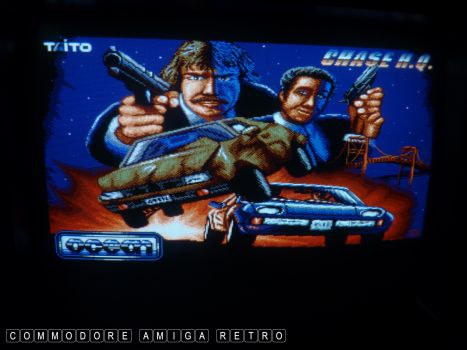 Chase HQ which gives a different slant
on a basic racing game. Still fun
And ran very smoothly on the A1500.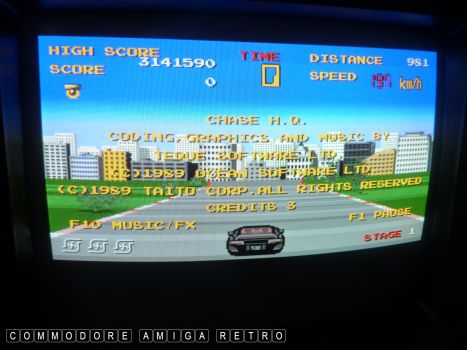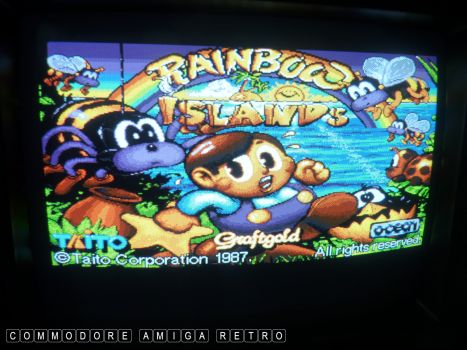 Don't tell me you have never played Rainbow Island.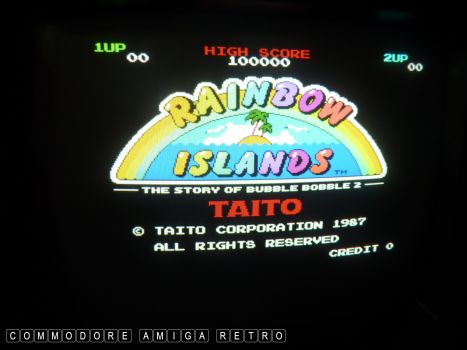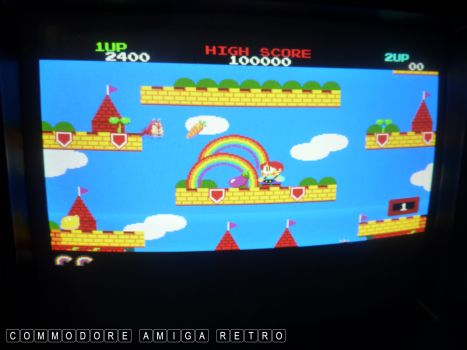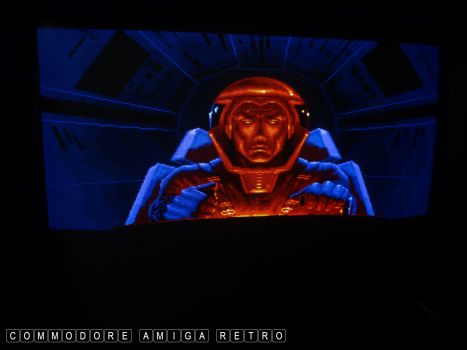 X-OUT... I do like this game. Like R-Type
and kinda Saint Dragon etc.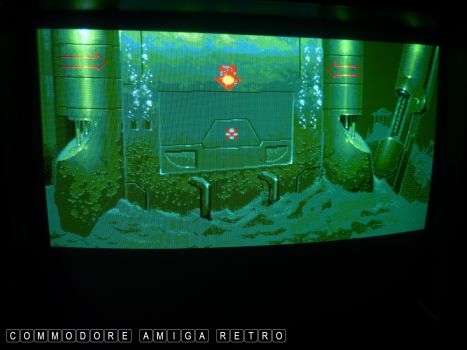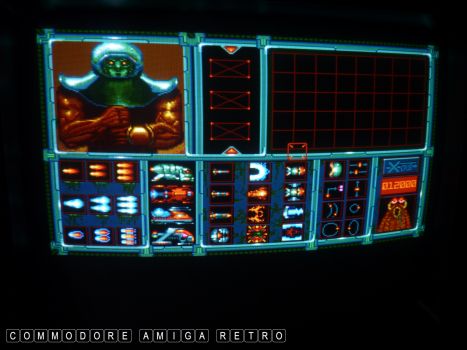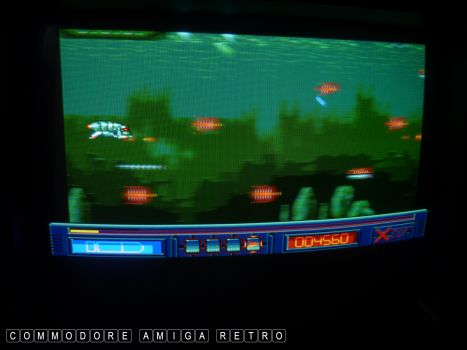 Altered Beast. Beat'em up and tragic.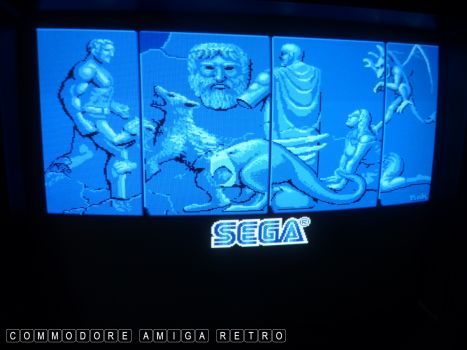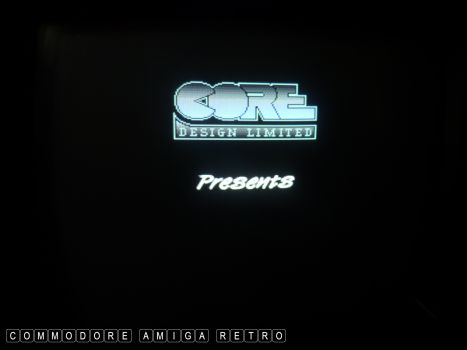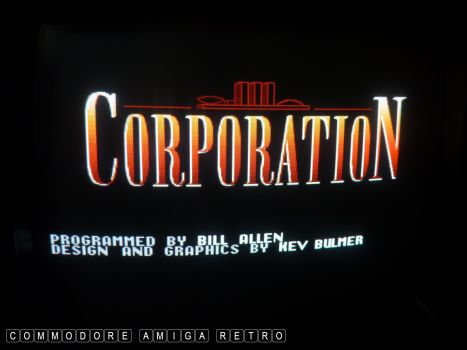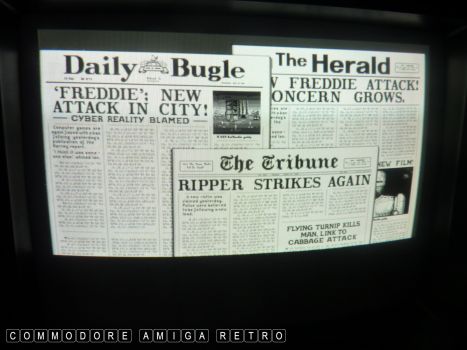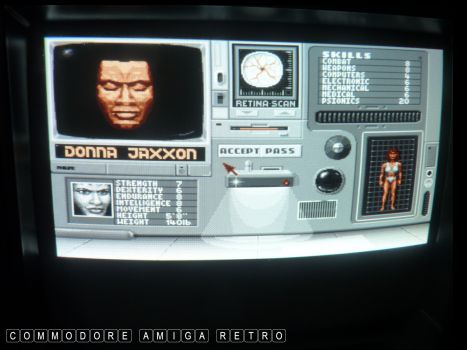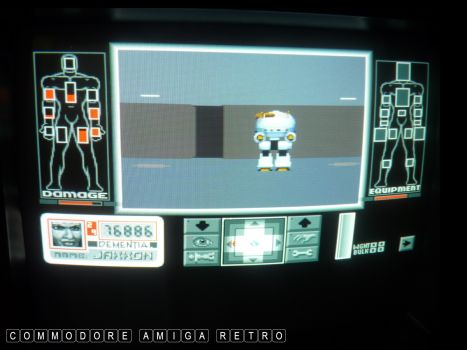 Bit like Doom meets Hired Guns but
seriously slow and difficult to play.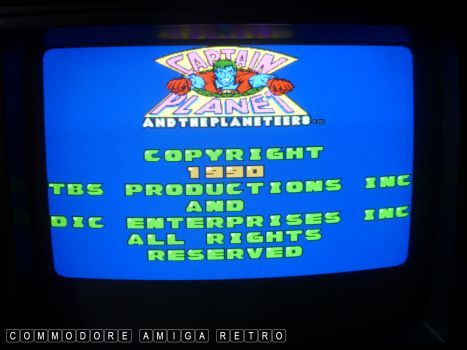 And finally Captain Planet that for some
reason I do not have the box. So I set
too getting one. First to come was the
manual so I was well on the way.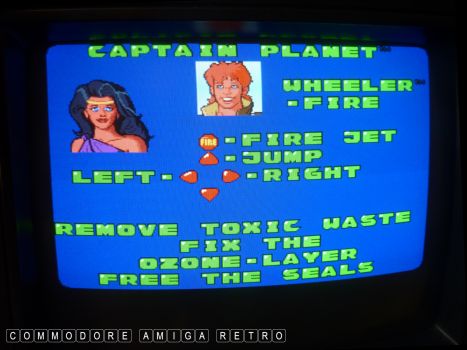 This game is a hoot to be honest.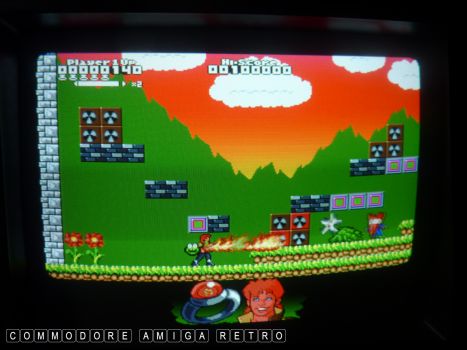 Incredibly smooth gameplay. Loved it.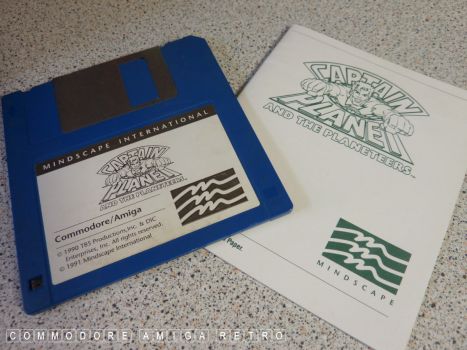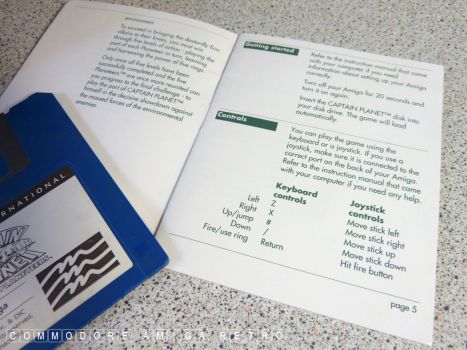 So I have the disks and the manual. All
I need now is the box. More later.