The A4000T and Tub 34.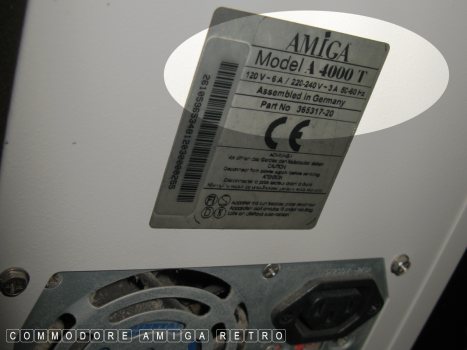 The A4000T was sleeping so I didn't disturb her.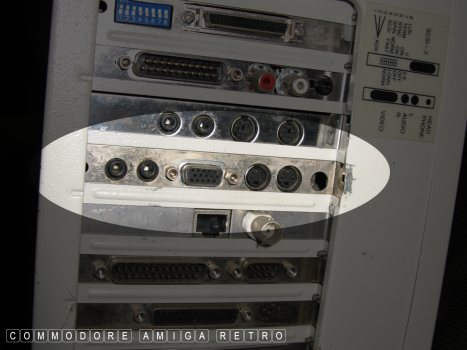 Fully loaded Picasso IV card.
That's the last of the three.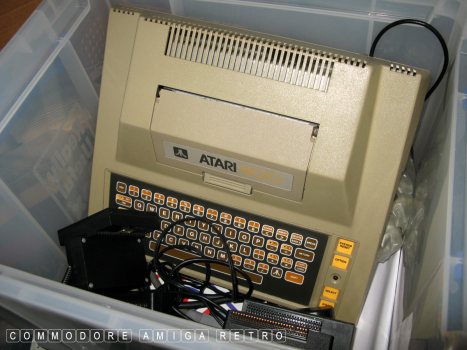 Various size plastic storage tubs.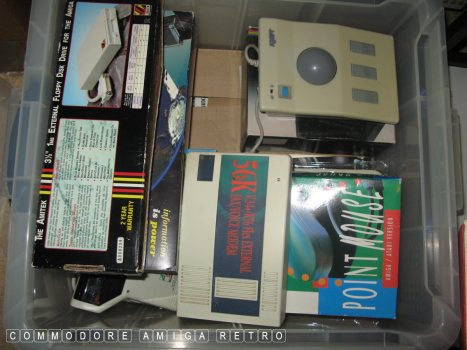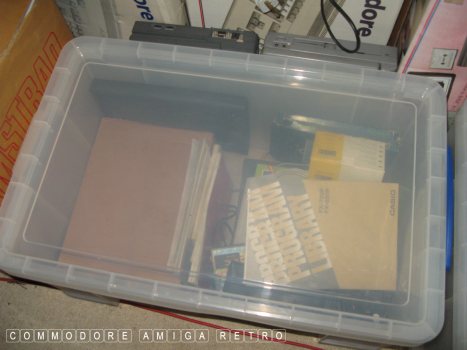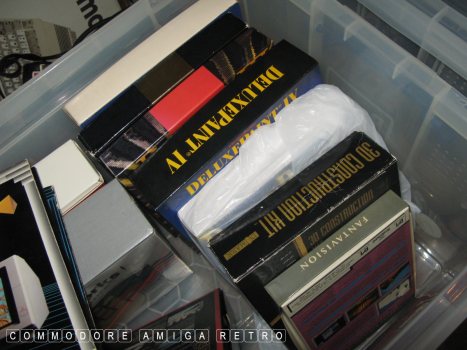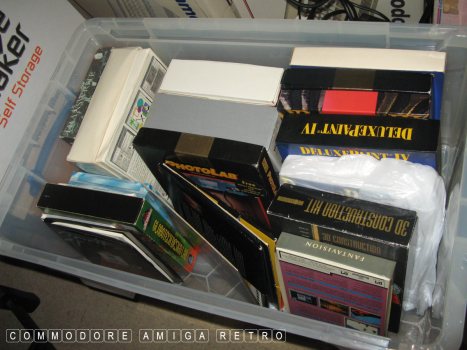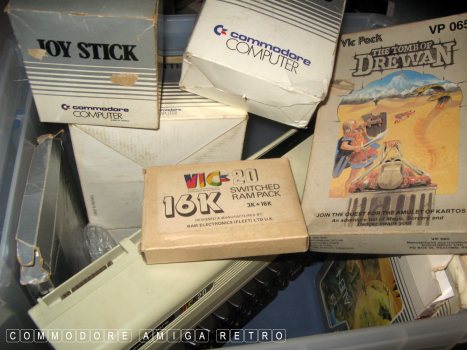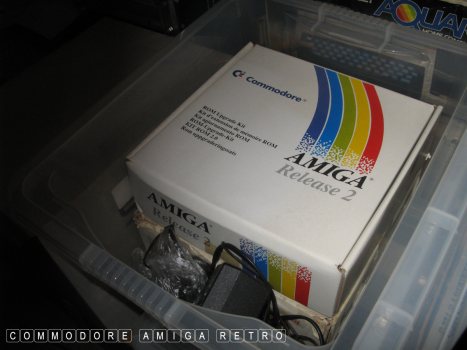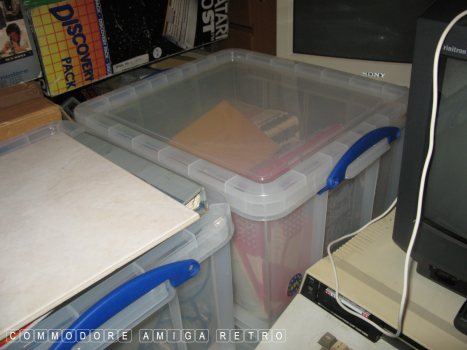 Tubs do sit in front of storage shelves.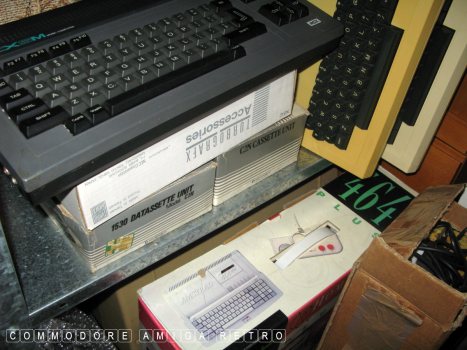 Storage can get a little hectic at times.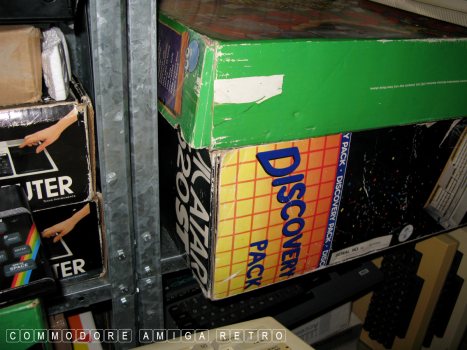 TUB 34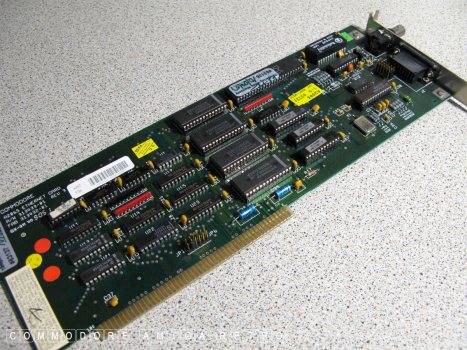 Commodore 2065 Ethernet Card.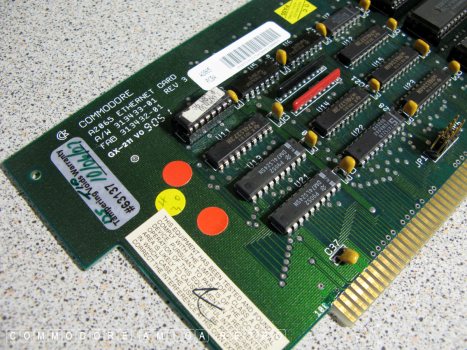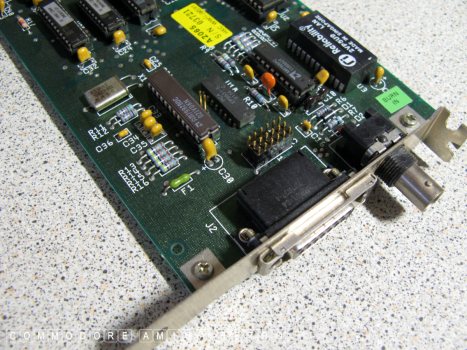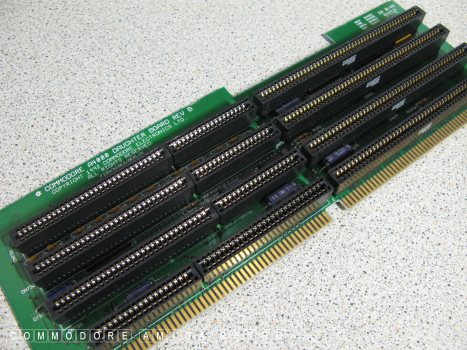 A4000d daughter board.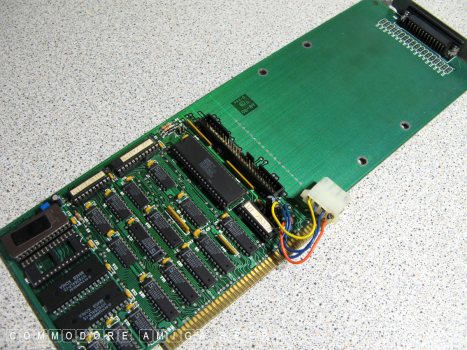 GVP A2000 Impact HC Rev 4.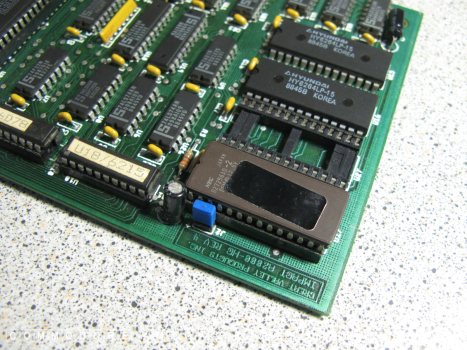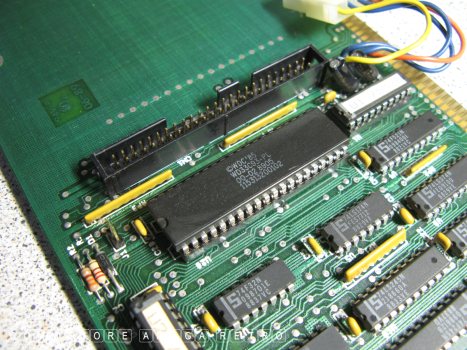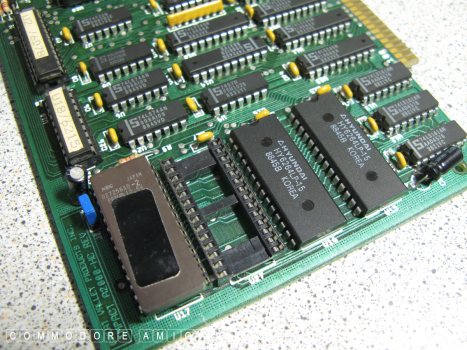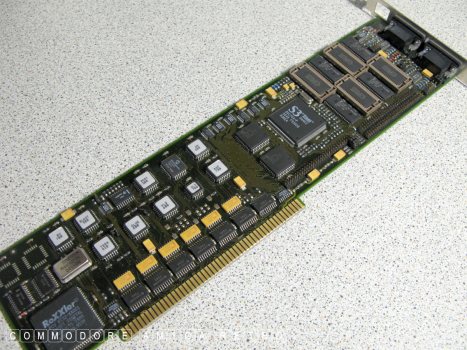 Cybervision graphics card.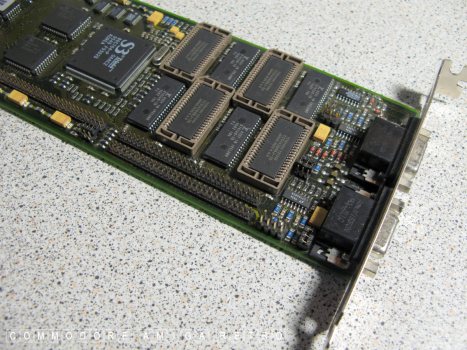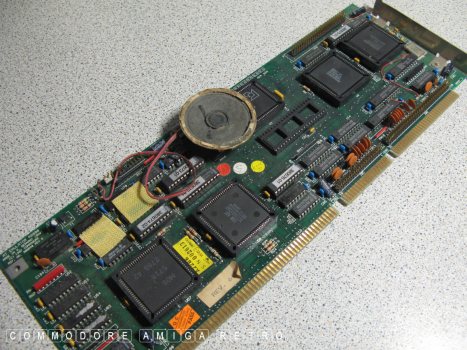 Commodore AT Emulator card.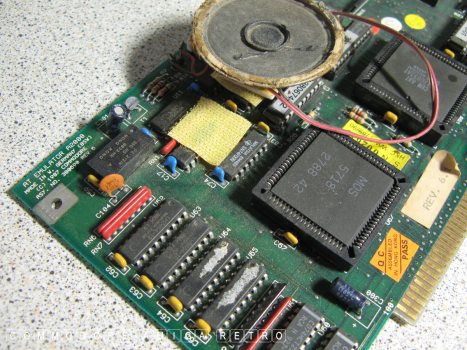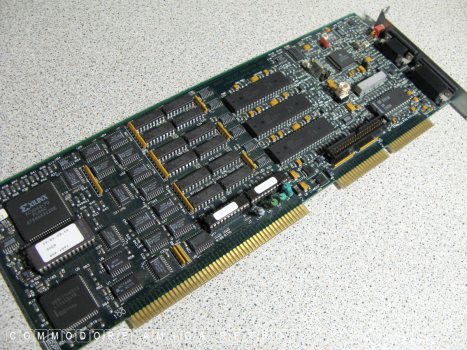 GVP A3000 PYA/PYE Impact Vision 24.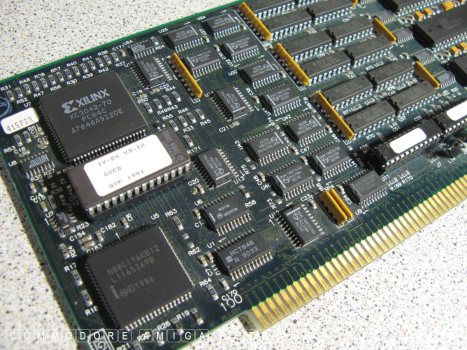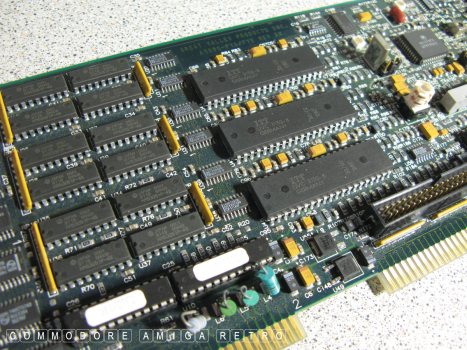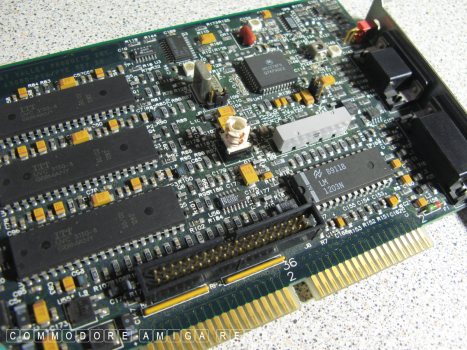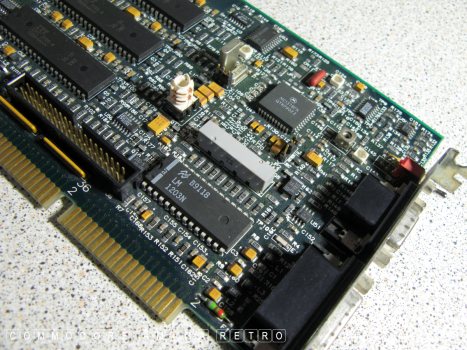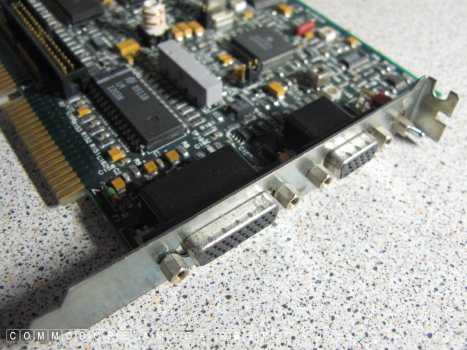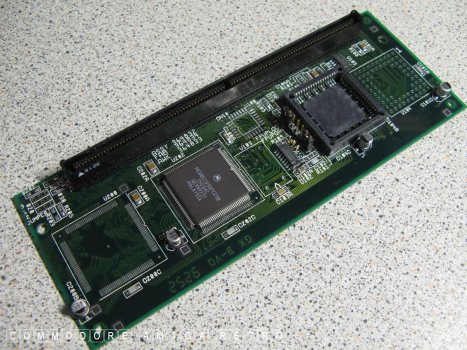 Amiga 4000d/030 processor board.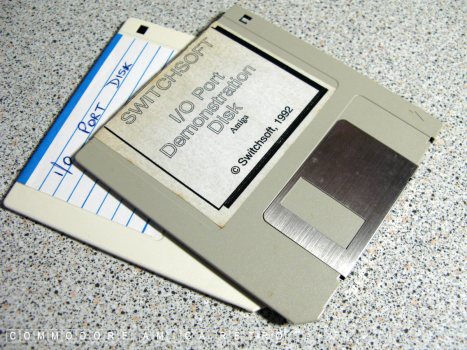 Them disks shouldn't be in here !!
Big box buffer with Catweasel connector.
VGA port connector.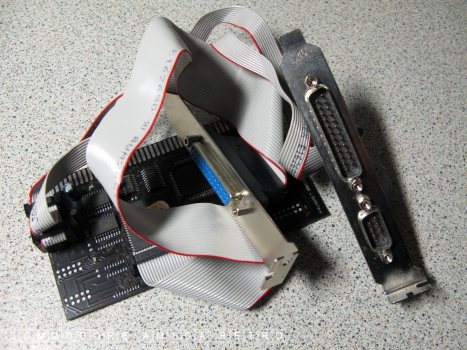 Hypercom Plus 3/4 serial parallel interface.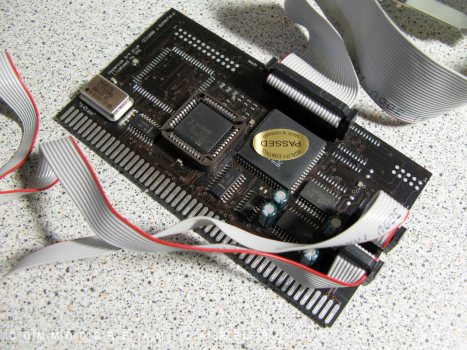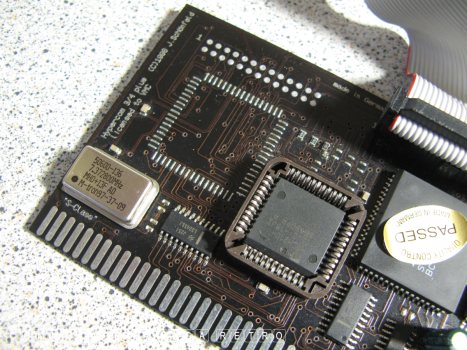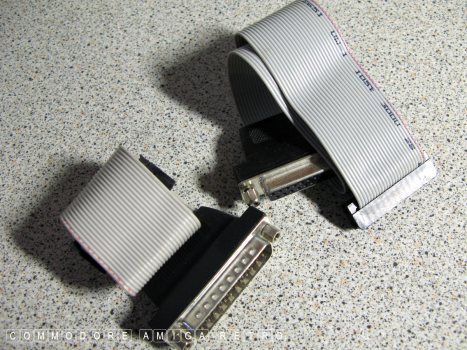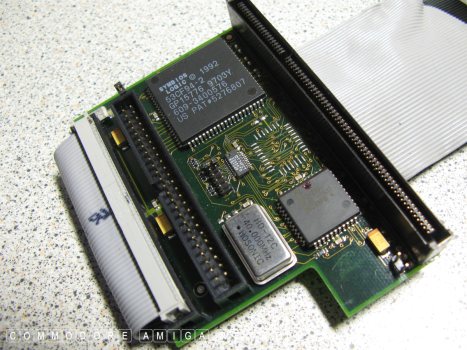 SCSI interface for the A4000T.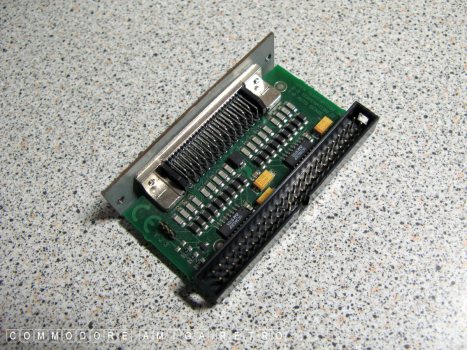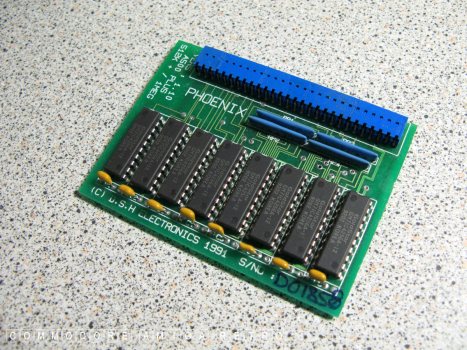 Pheonix RAM board for the A500 Plus.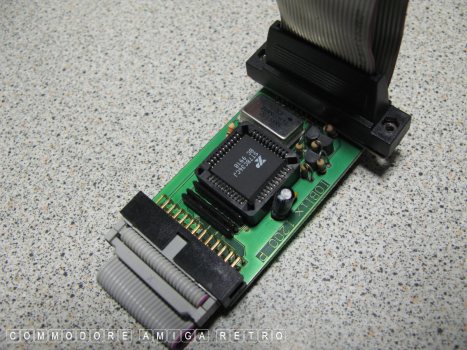 IOBLIX 1200 ... connects to clock port.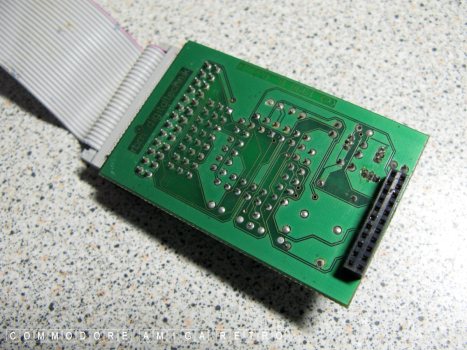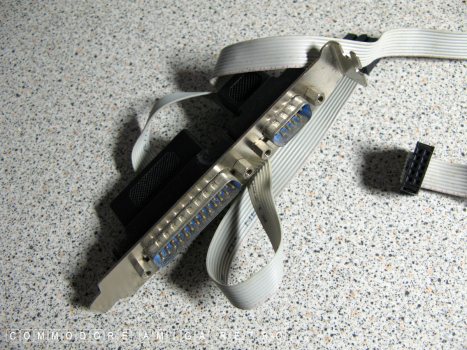 This should be with my Catweasel.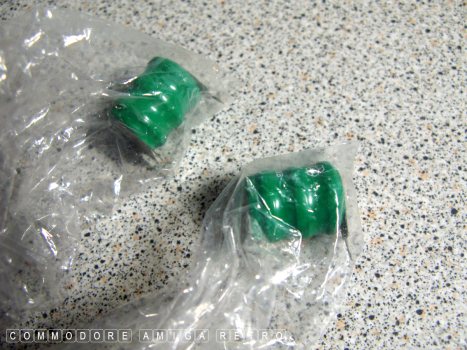 Unused barrel batteries.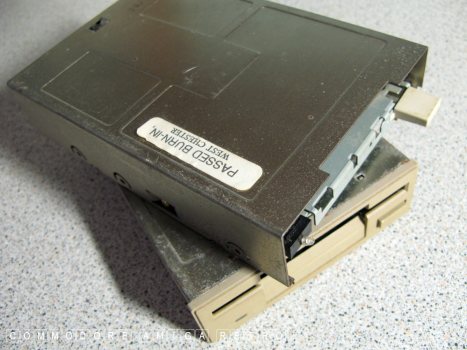 Just two of the many busted floppy drives.
A4000d power supply unit.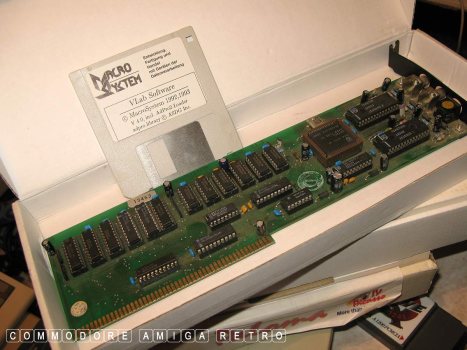 VLab video graphics card.