A1200 - 26 thro' to 30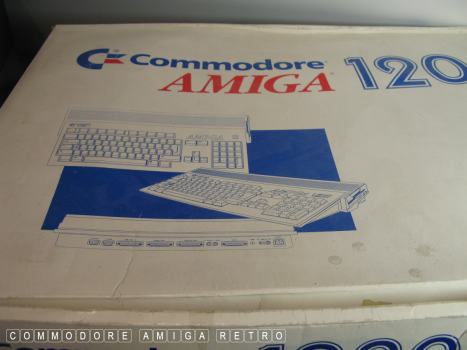 Amiga 1200 26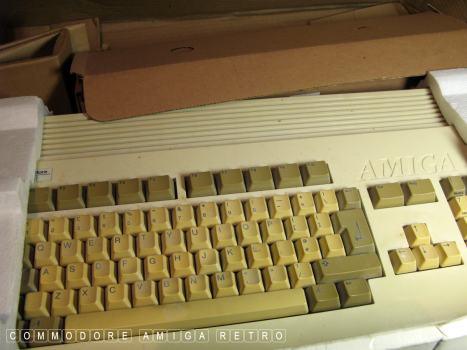 Seems to be having a problem with the
floppy drive. Works but just not picking
up the DF0. I have set her out on the
bench and plan on having a look over the
next week or so. Gives me something to do.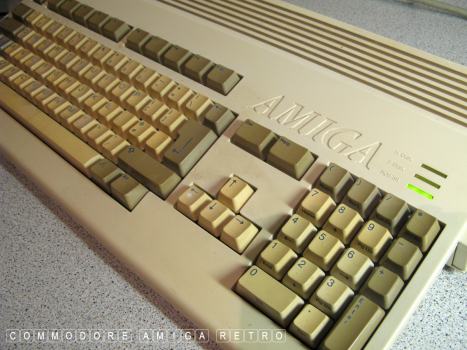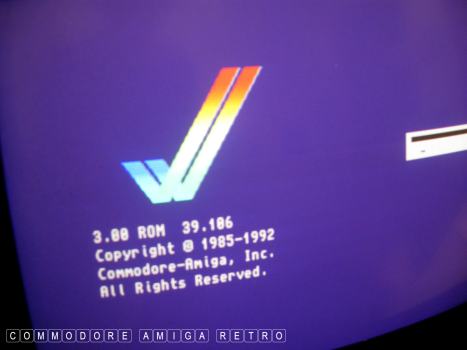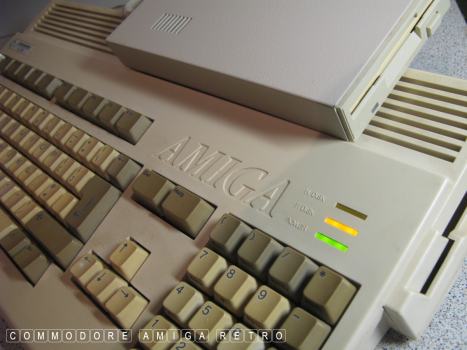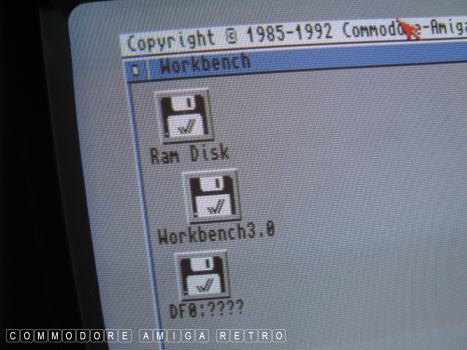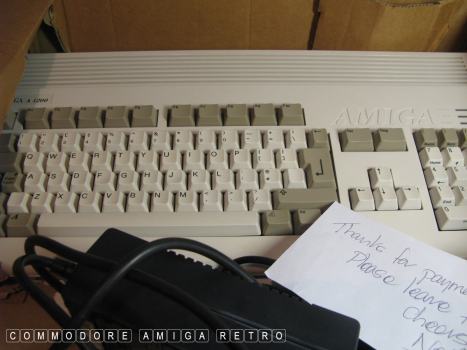 Amiga 1200 27
Hasn't got a name.. how odd. This is
the first of my two Amiga Magic Packs.
Has a 1230IV Blizzard Turbo with the
SCSI KIT and rear SCSI port. Runs on
40.68 with 39.29 1985-1993. WB 3.1.
Amiga Technologies GmBH. 2.1 GB hard drive.
Has a green light inside the floppy bay.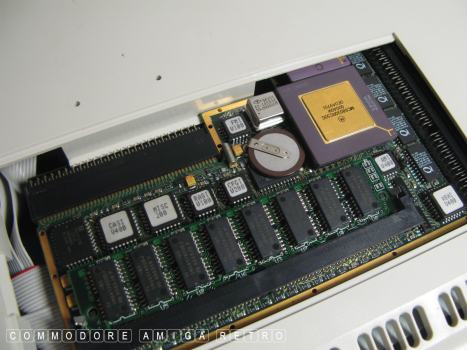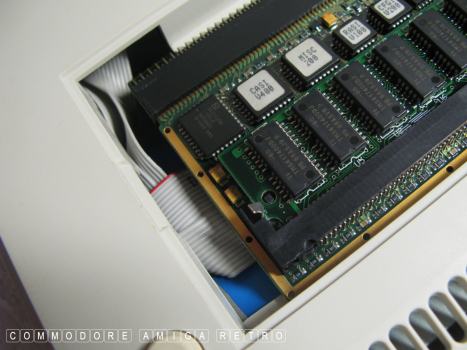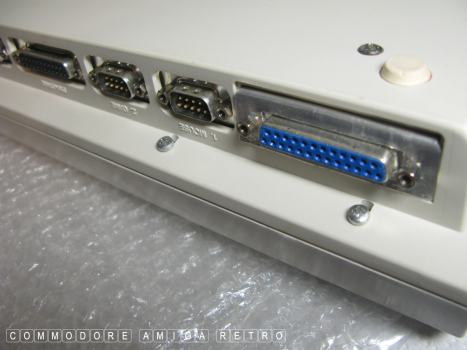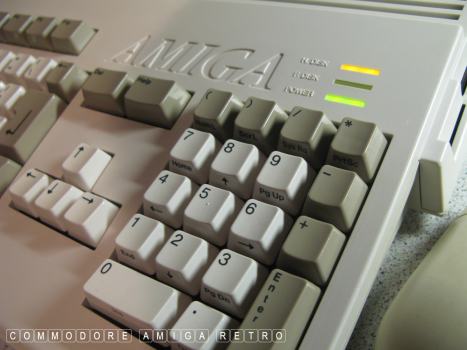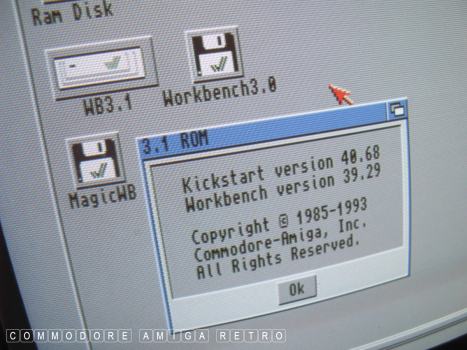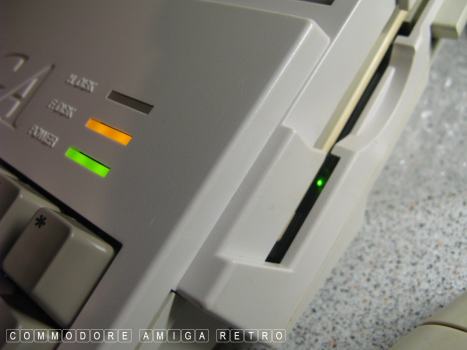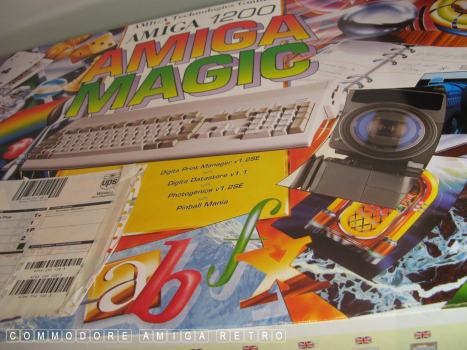 Amiga 1200 28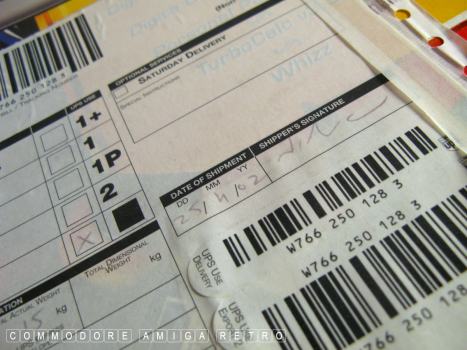 My second Amiga Magic Pack and this
time brand new never used from 2002.
I bought this as a replacement for my
main machine but Chantel has never failed.
Has the Blizzard 1230IV with 32MB RAM.
3.1 ROM 40.68 Kick and 45.1 WB 1985-2000.
4.5 GB hard 1.5 Work, 2.7 scink and 150MB WB.
I bought the computer from Analogic with
the accelerator and a monitor.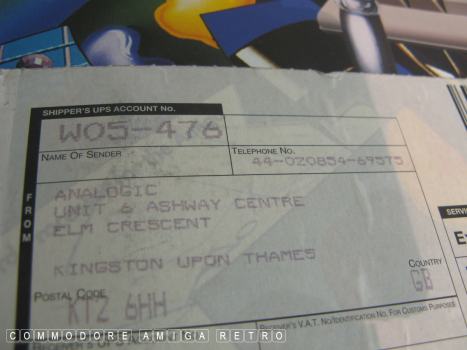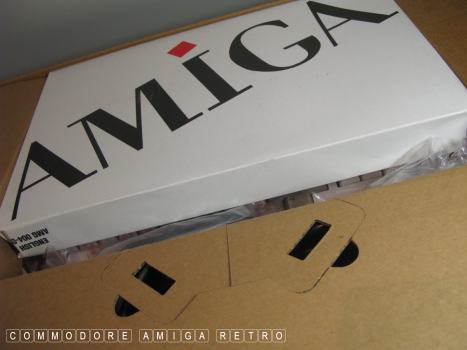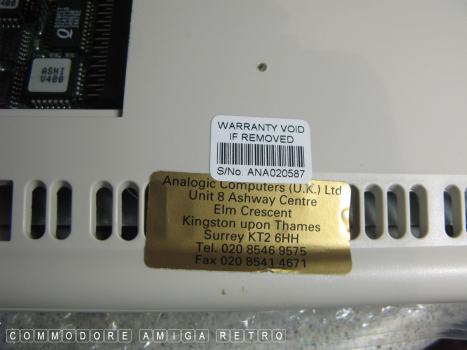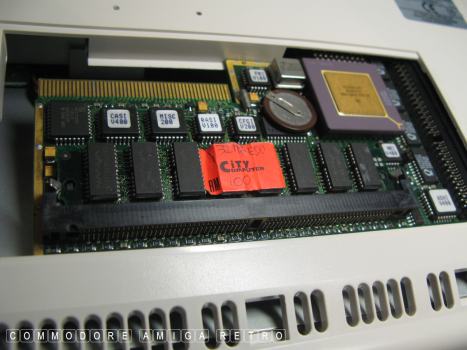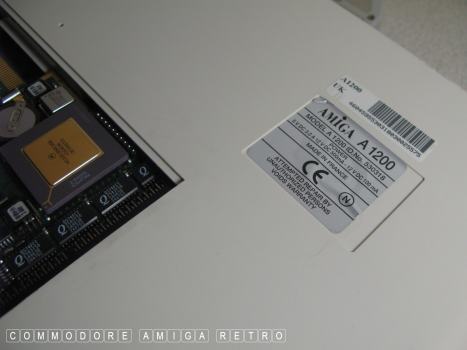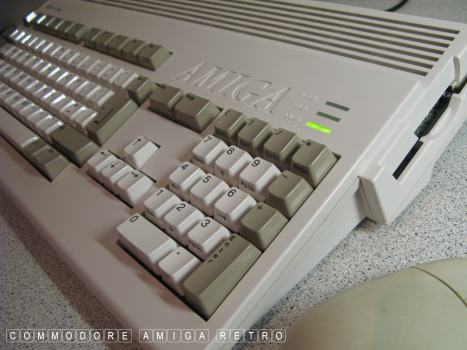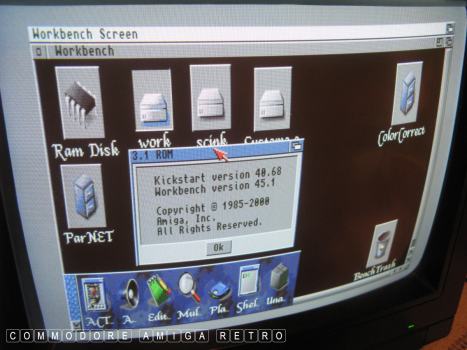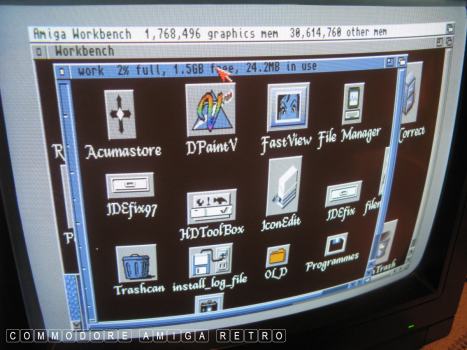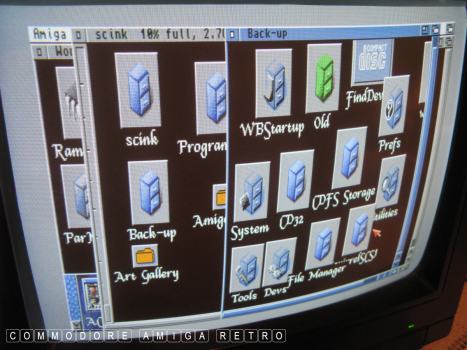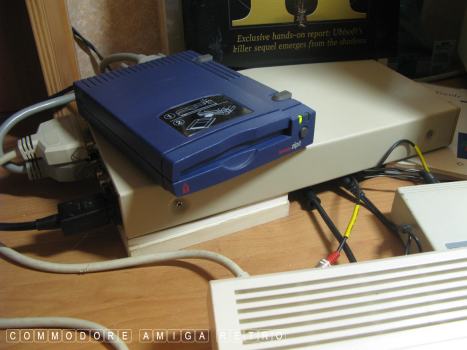 Amiga 1200 29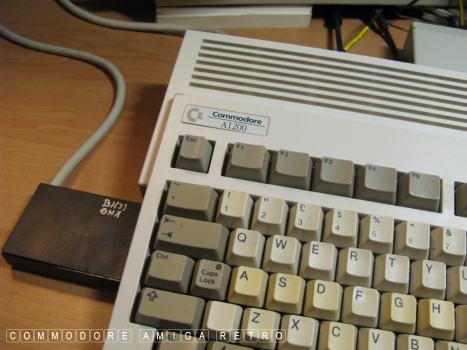 Who other than Clara and the second
of my A1200s stationed in this room.
This computer is used a lot as she
resides just behind me. There has been
an Amiga 1200 stationed in the very same
spot for 25 years. And that aint gonna change.
This computer has the HiSoft Squirrel and
external hard drive plus ZIP drive ( as ever ).
3.0 ROM Kick 39.106 and 39.29 WB. She is
fitted with the ever reliable Blizzard 1230IV
and has 16 MB of RAM. She is a little treasure
She is hooked up to a Microvitec monitor.
The computer has an internal 2.5" 1 GB hard drive
plus the external 2.1 GB SCSI. Also connected is
the Power Computing HD disk drive.
I have the machine connected to a DVD with
the VidiAmiga and is Parnet connected to
Christine who sits just next door.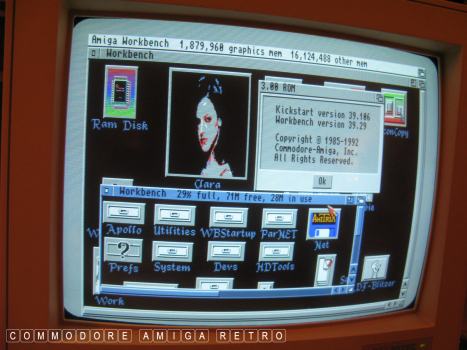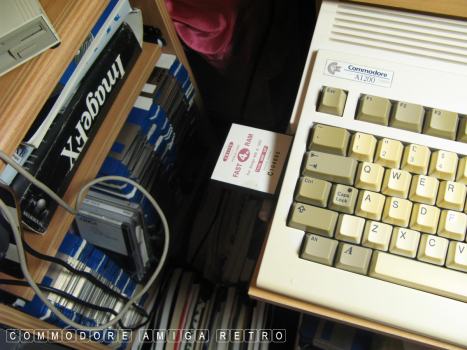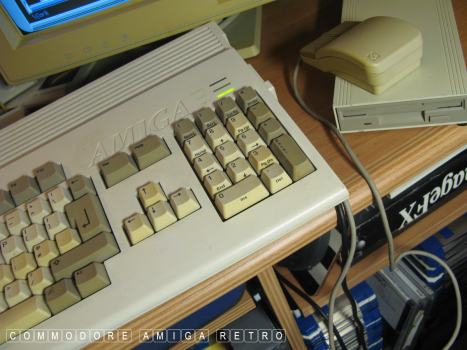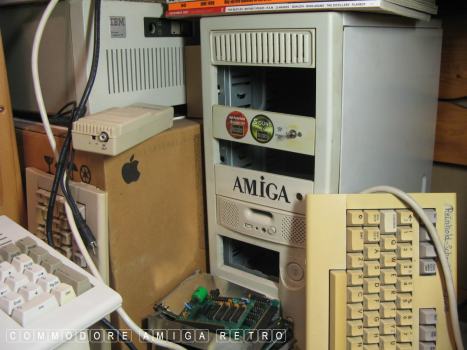 Amiga 1200 30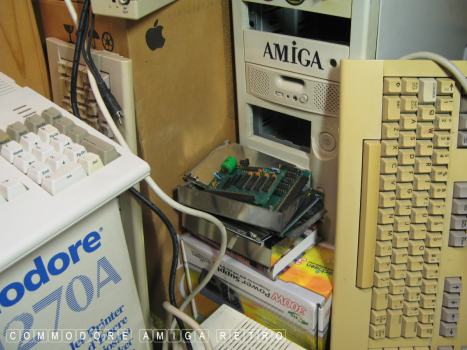 OK this computer would need to be
subject to a decision by the dubious
goals committee, BUT with all the
spare kit I have I have no doubt I
could build another A1200... I just
wanted to get the number up to 30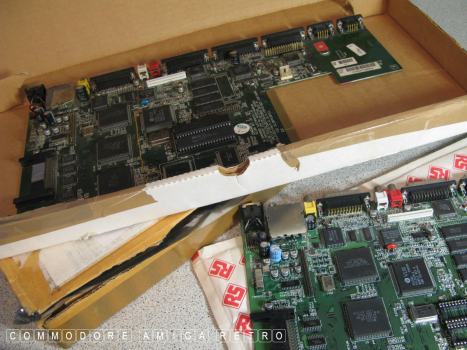 The Amiga 1200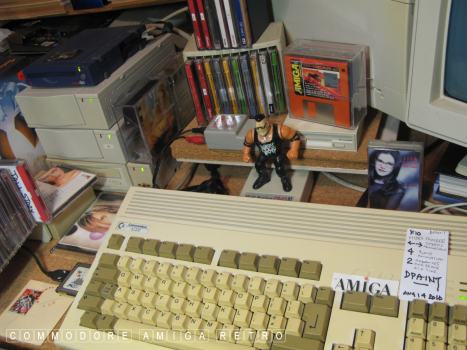 Still crazy after all these years
OK that was Amigas 26 thro' to 30.
All done
S H O C K E R
30 Amigas most working and not one has
been recapped. THE HORROR !!!