V I D E O S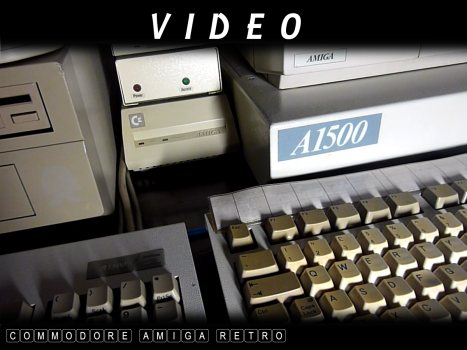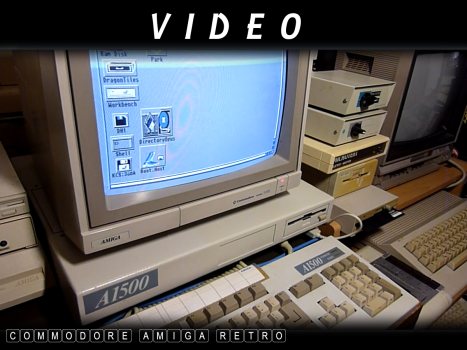 Machine boots - Machine running
External floppies - Floppies and 1500
C64C neighbour - Monitor view
Keyboard - 5.25 inches
External Drives - Amiga 2000 booting
2000 neighbour - Checkmate 1500
Checkmate 1500 - To infinity and beyond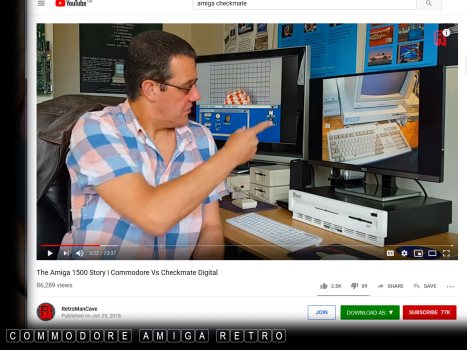 Stephen Jones referring to my original Checkmate
with his new Checkmate sitting below the monitor.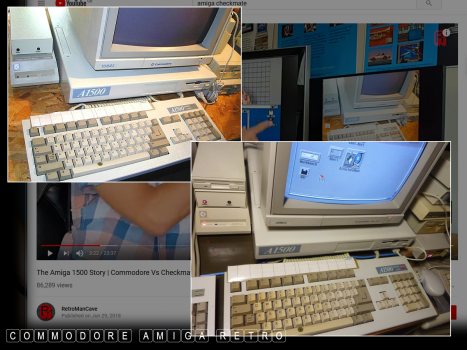 My original Checkmate image and the new image.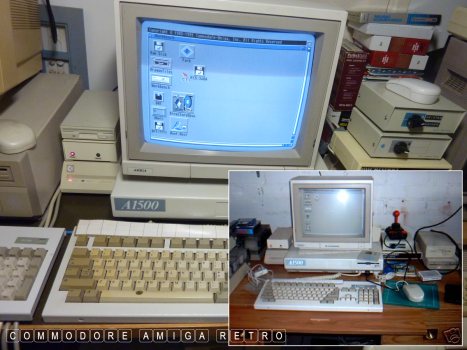 The original picture as shown on the Ebay auction.
And before you ask £49 plus a trip to St Helens.
I also got all of this for free for my efforts.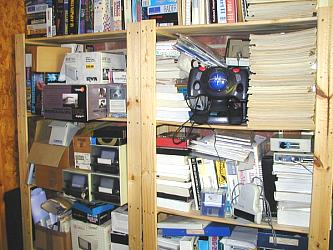 I call it my 'Wonderwall' [ Oasis are from Manchester ]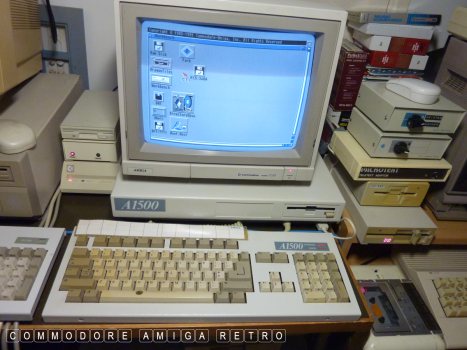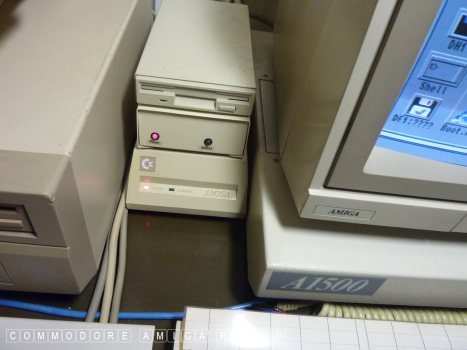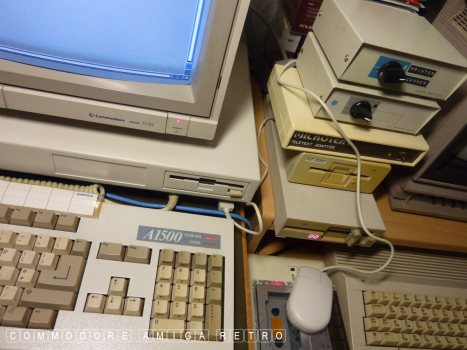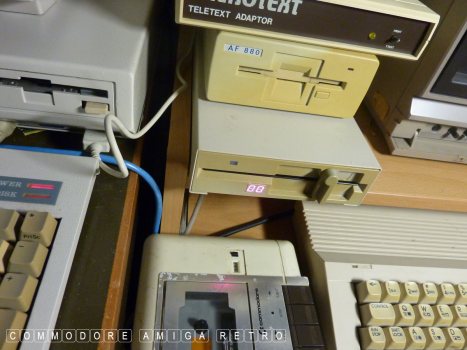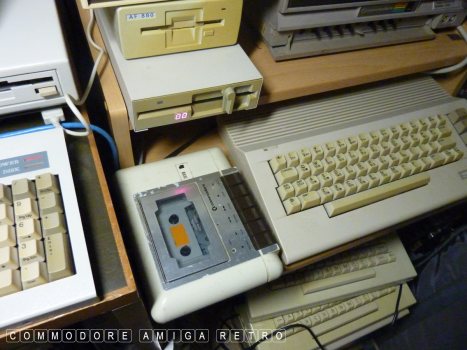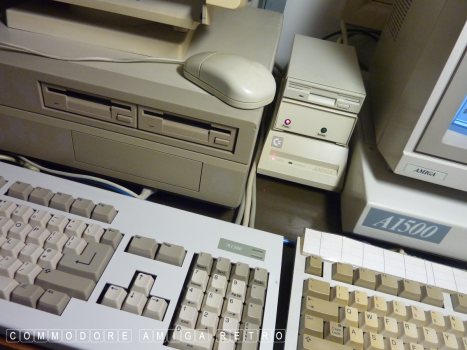 Seriously.... Go get some real kit why don't you ?
You won't regret it. Trust me.