The inactive A590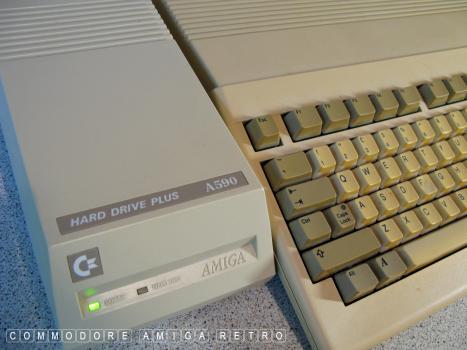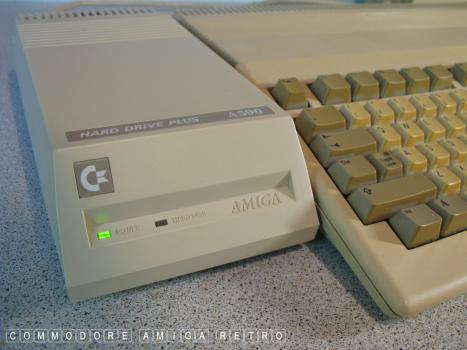 So what has gone wrong ? No drive light.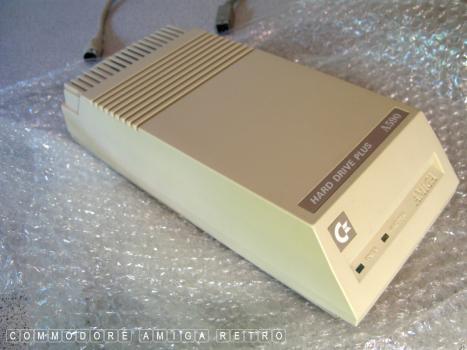 Let's have a look.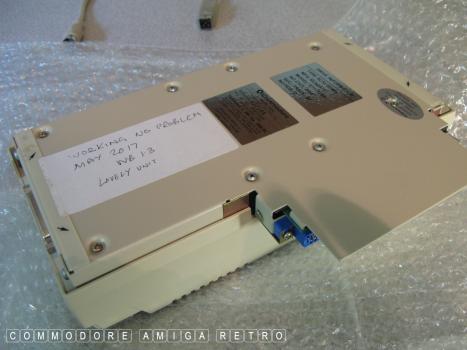 This 590 has been very well behaved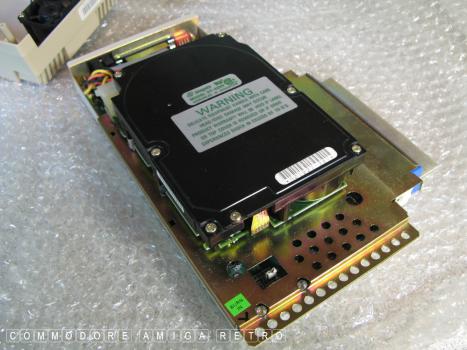 SCSI drive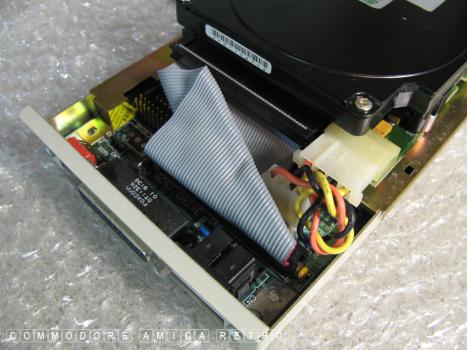 Cables all connected and so the power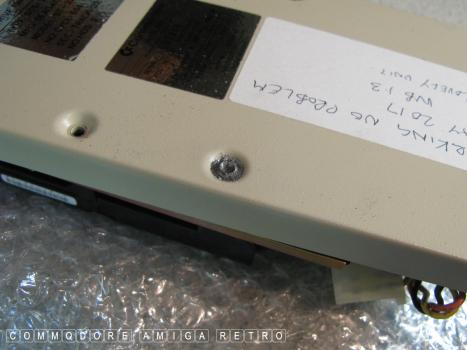 Sadly had to drill out one of the|
screws to release the bottom plate.. Happens !!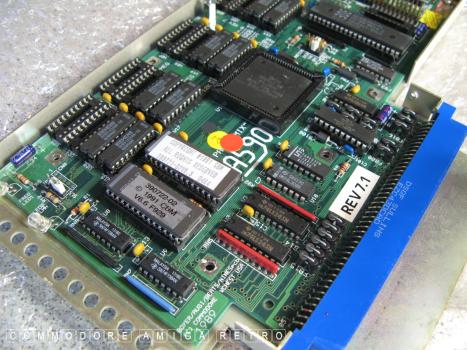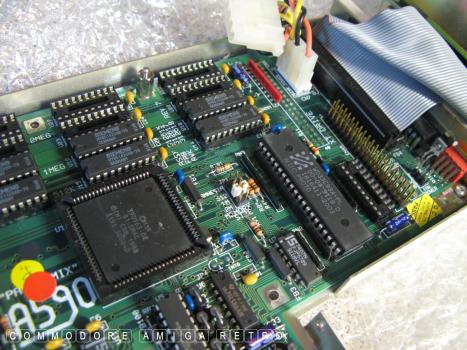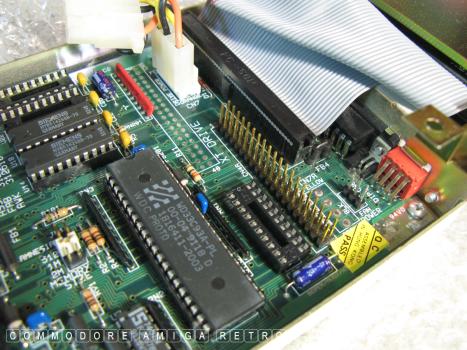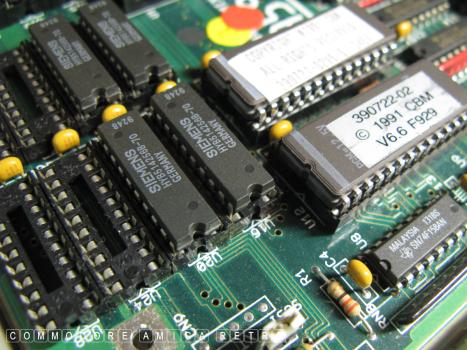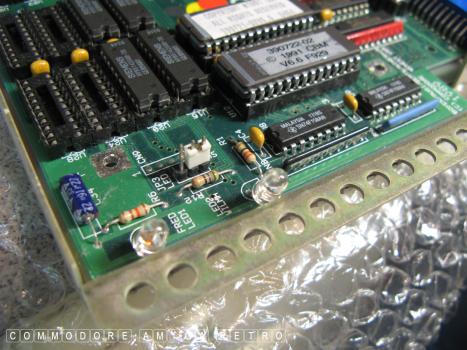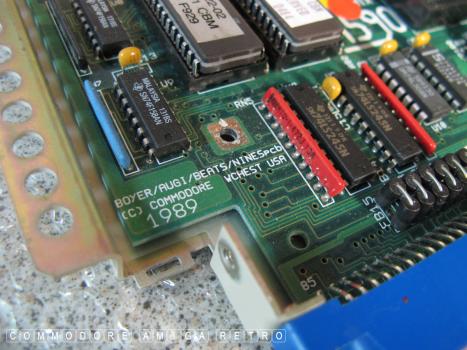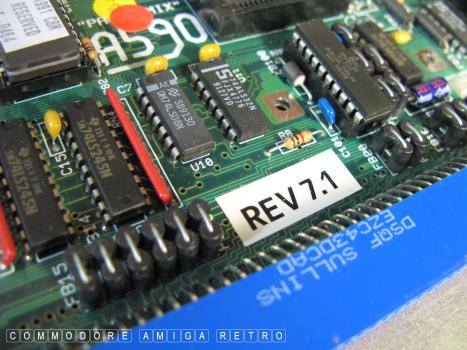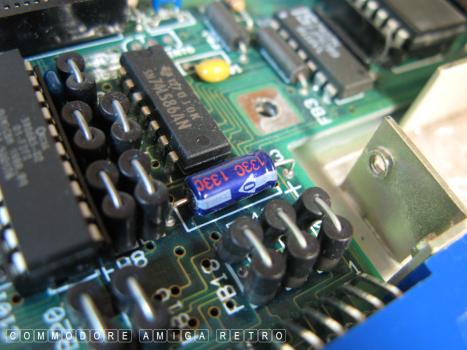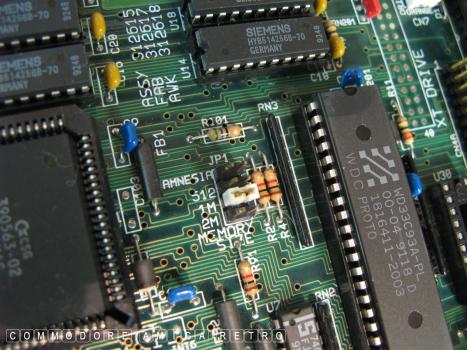 Board looks fine.. But what do I know.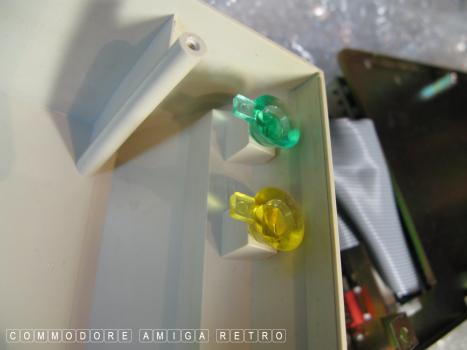 Cool !!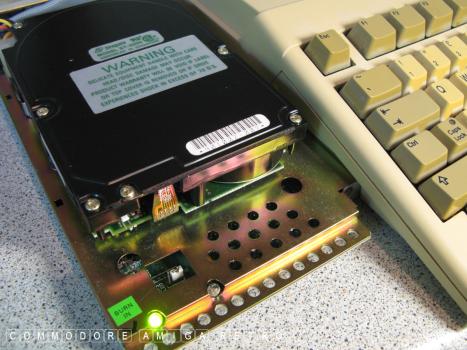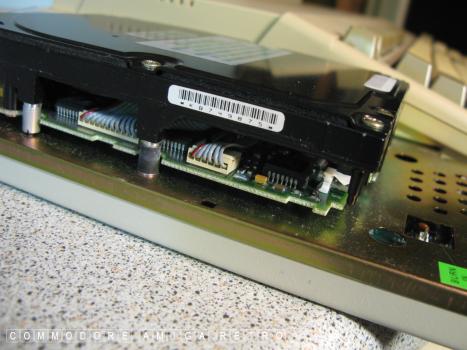 Quite elegant in the styling.. So retro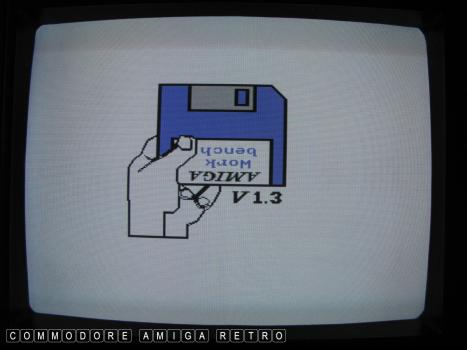 Sadly still no hard drive activity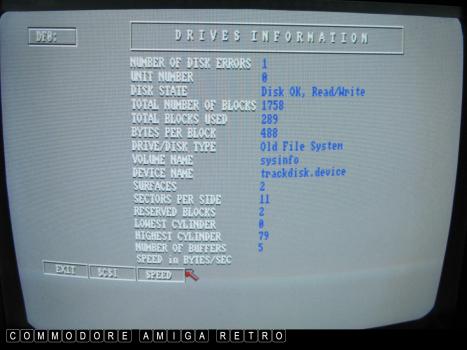 And nothing showing up on SysInfo
Time for a cuppa tea and an epiphany....

FIXED IT !!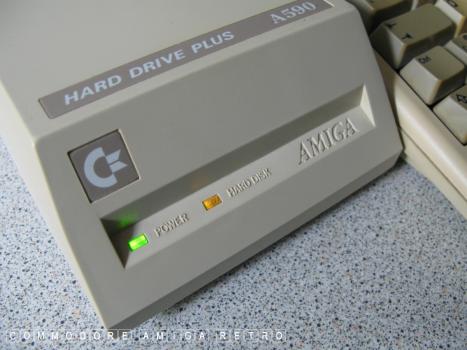 And the light re-appears like magic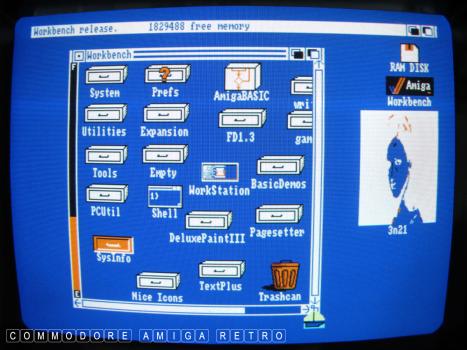 Clara is back along with my Workbench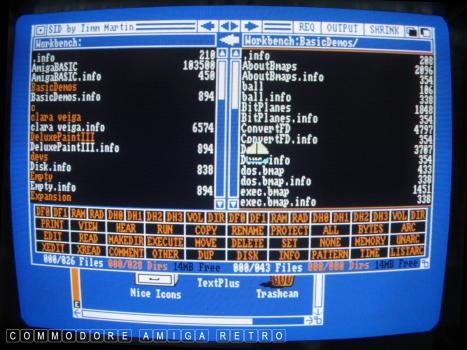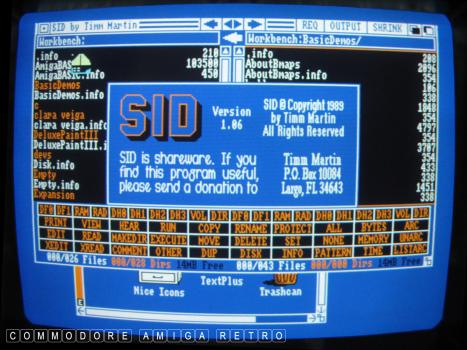 As is SID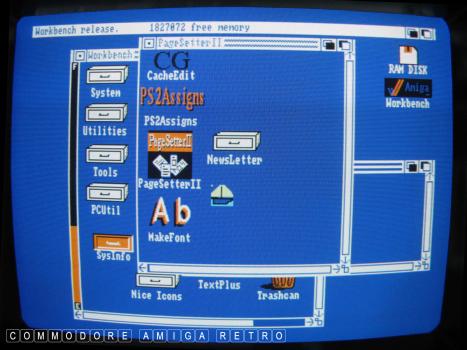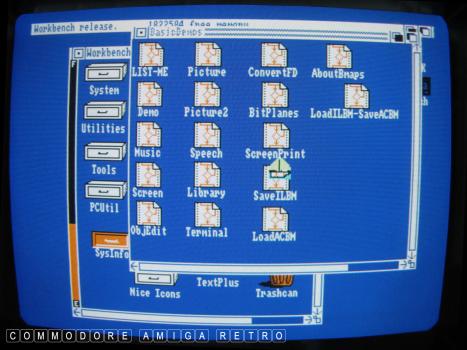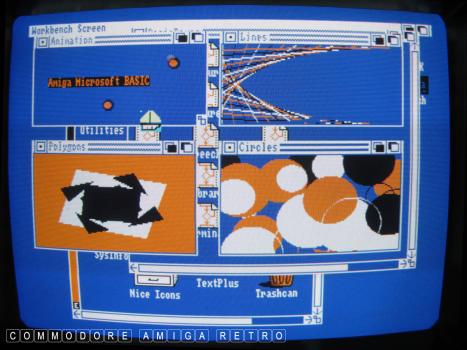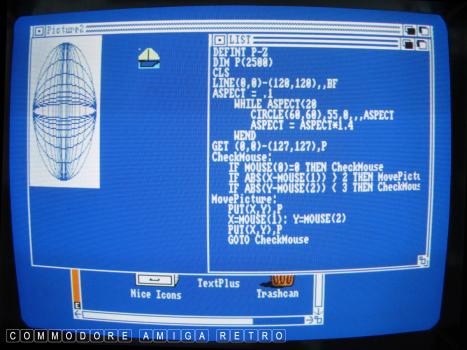 Back to BASICs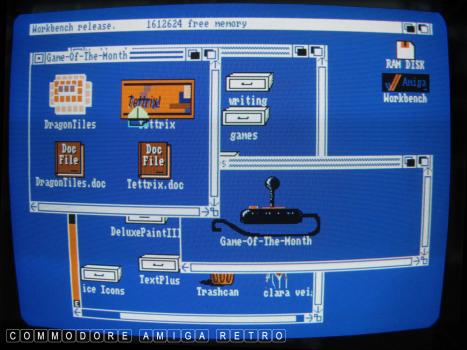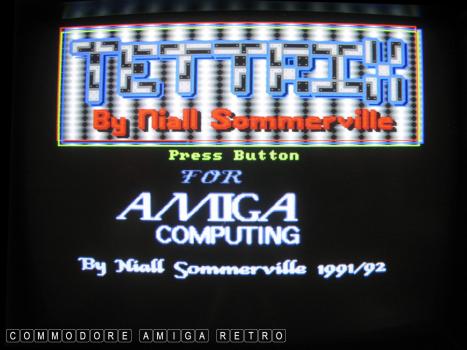 That's not Tetris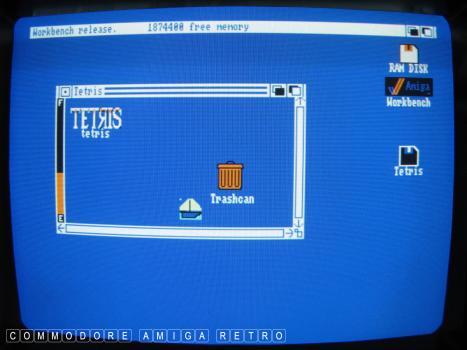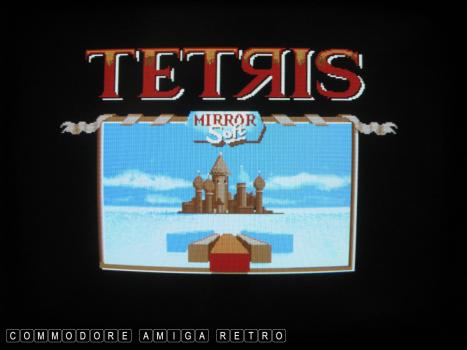 That's Tetris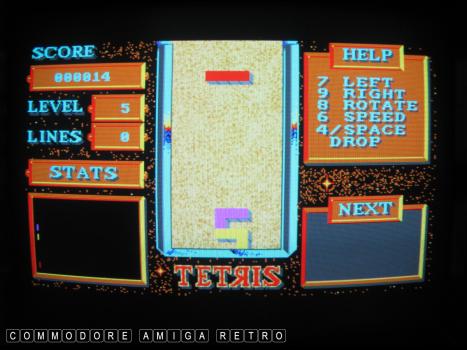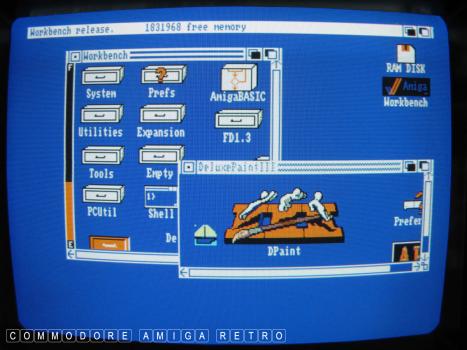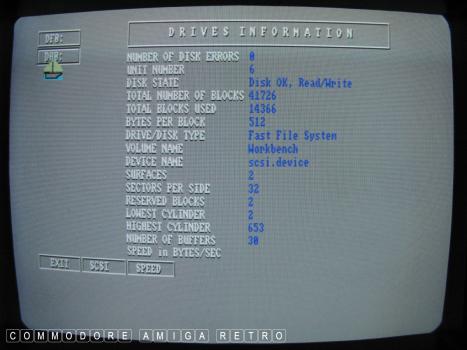 So how did I get the drive to re-appear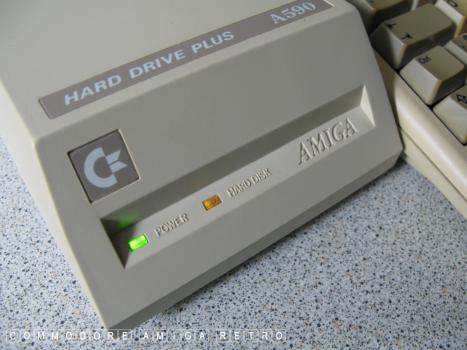 And give me back my orange light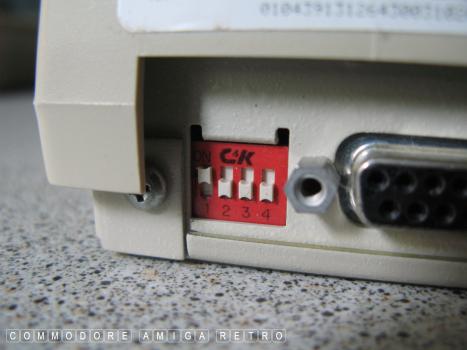 The trick is not to slide the DIP
switches so they are all off. You
need at least one active and on. I
must have slid the number one down
when I was moving the A590. Man I wish
all problems were that easy to solve
Onwards.. nuther cuppa first