Amiga Virus - For real.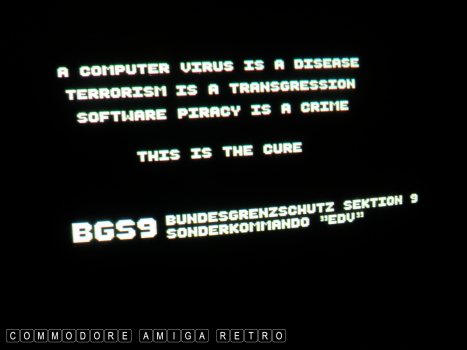 Your new boot welcome screen.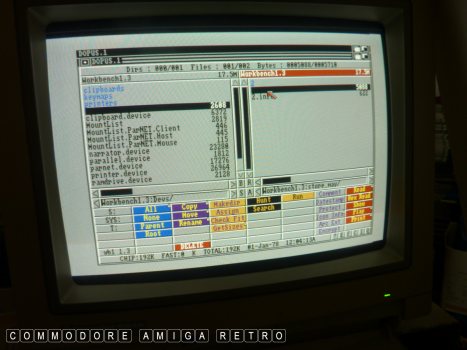 Rogue file in Devs.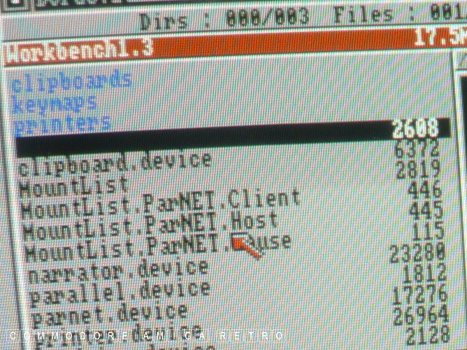 An empty string that cannot be deleted.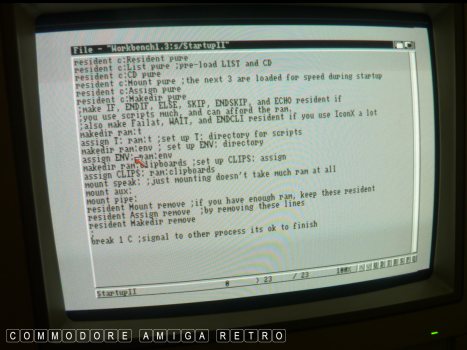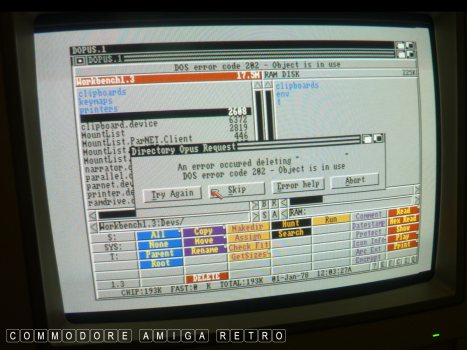 You can delete if you boot from floppy
but sadly it comes back again.
So I formatted everything plus the HD.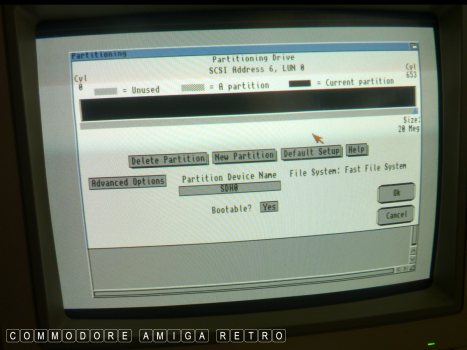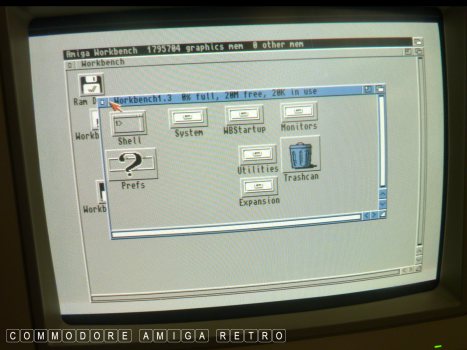 Used 2.04 and an A500Plus to simply
copy over the 1.3 contents to the
Amiga 590 sidecar hard drive.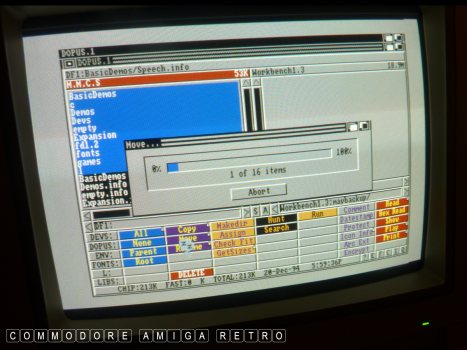 Then I copied everything from my back-up.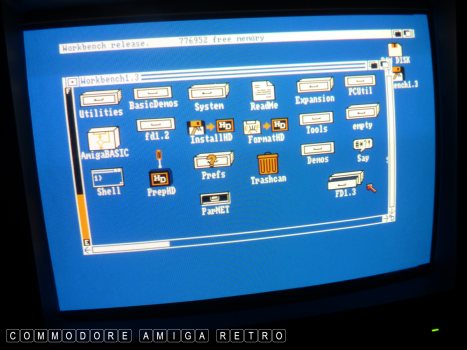 All back the way she was.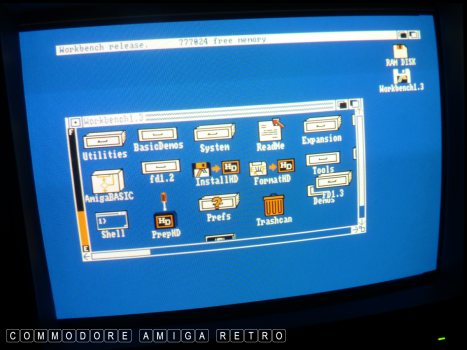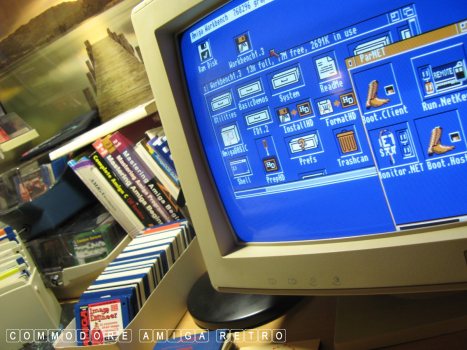 And this is how she use to look.