Home Computing Weekly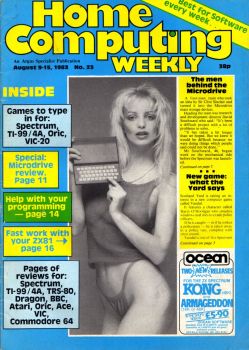 Home Computing Weekly .. The sex issues.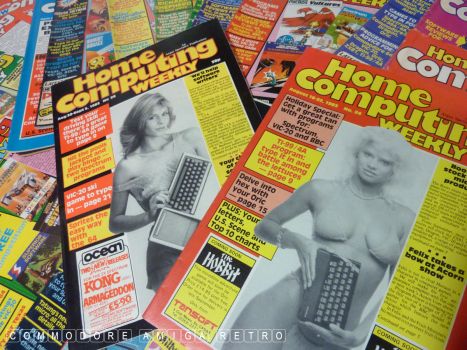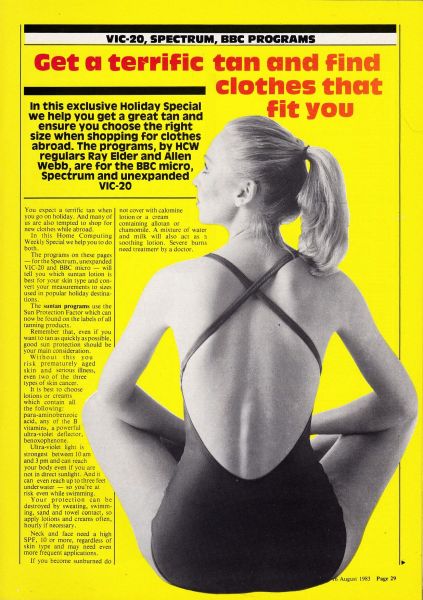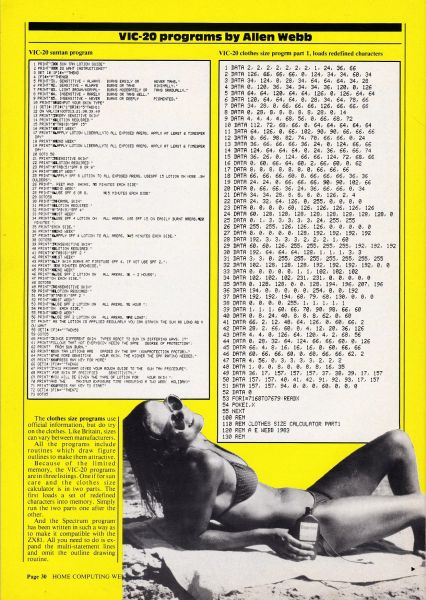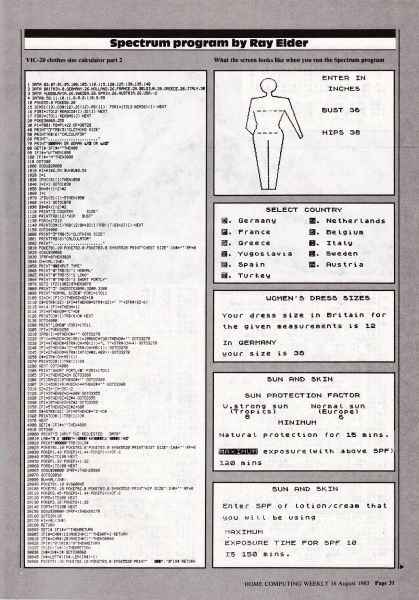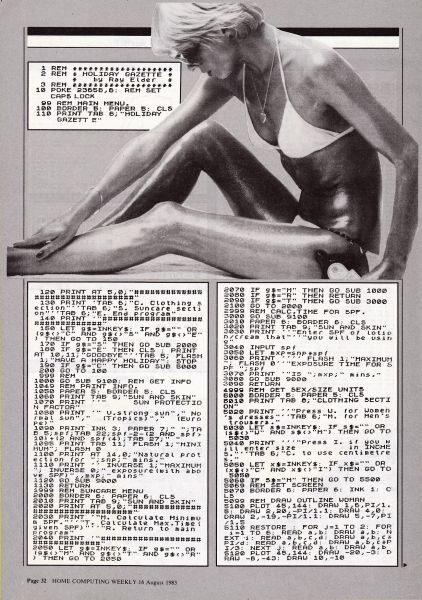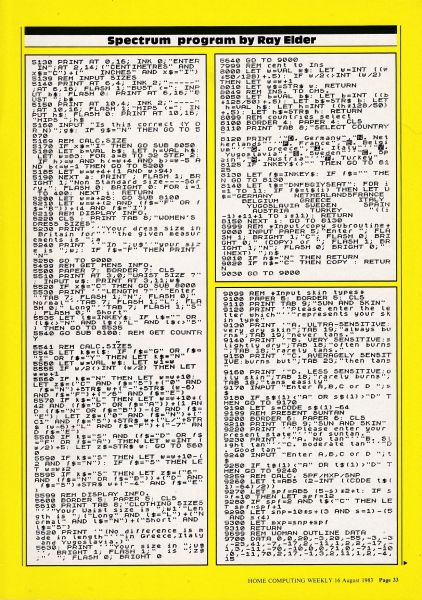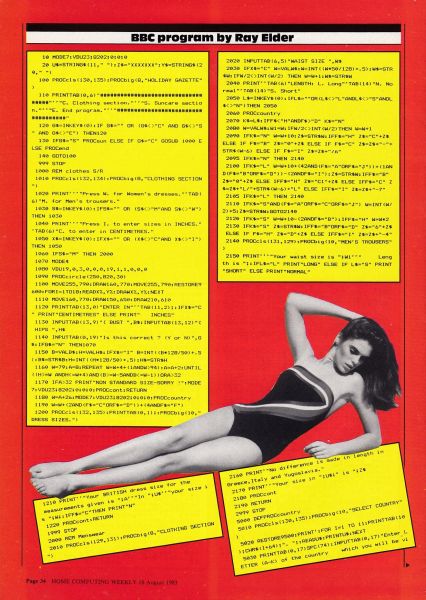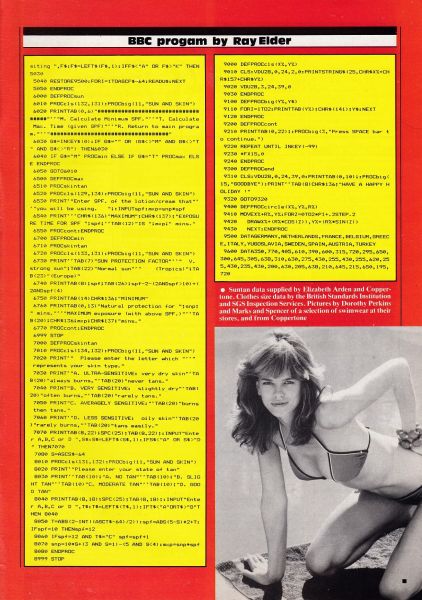 OK Calm down .. Back to BASICs
That's much better. What a nerd.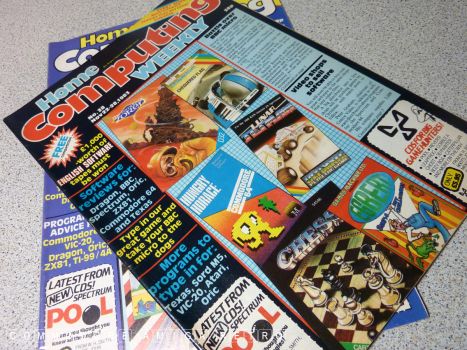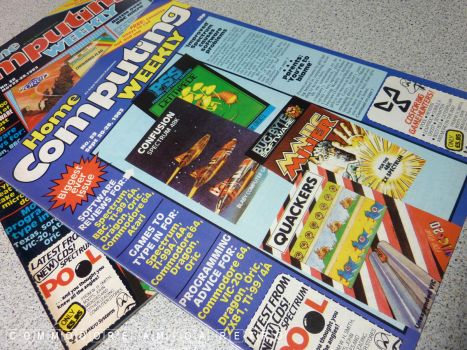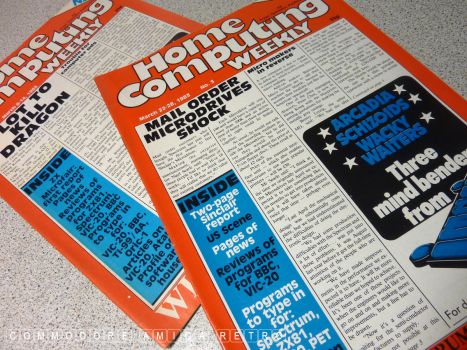 Page 3 Girls
So just who were the Page 3 girls
Janine James and Karen Kelly
Linda Lusardi and Toni White
I just happen to have the biggest
repository of Page 3 memorabilia outside
of Fleet Street, Wapping and the Reading
Rooms of London and Scotland...
Mebee !!