Iomega ZIP Drive 100MB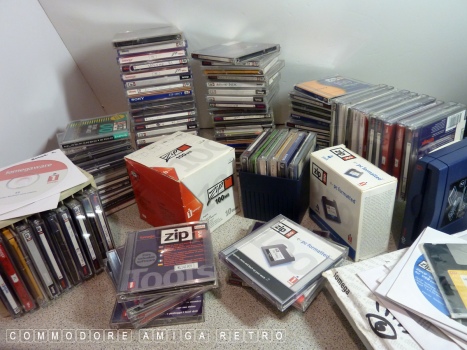 11,100 MB of Amiga data all safely stored on ZIP.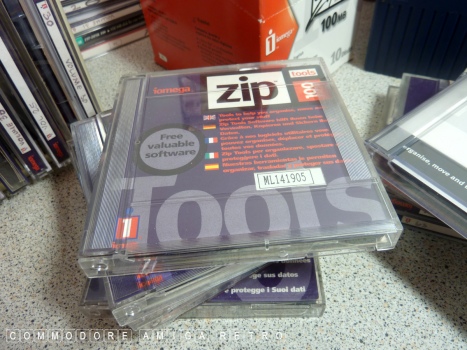 Essential ZIP Tools for the PC. Not required on the Amiga.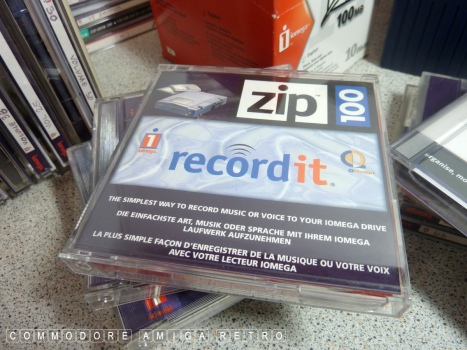 Recording software for the PC that came with the ZIP disk.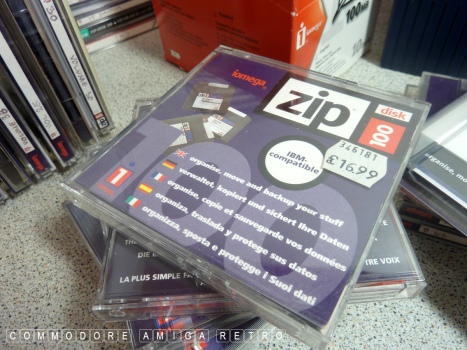 Average cost of a ZIP disk around £16.99.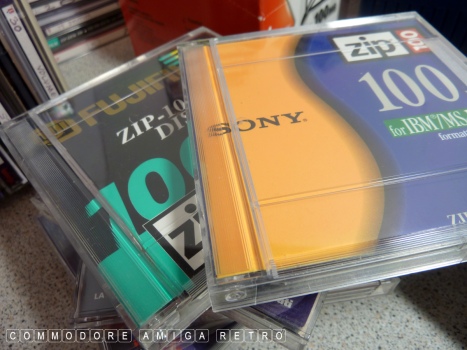 Different makes of ZIP disk.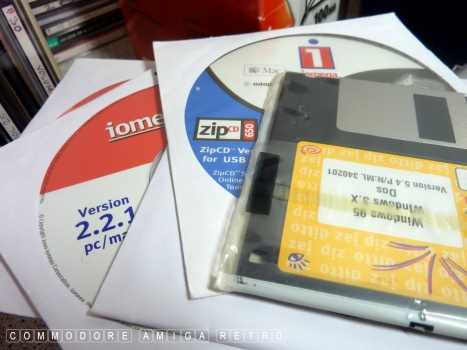 Tools for the drives came later on CD. How odd.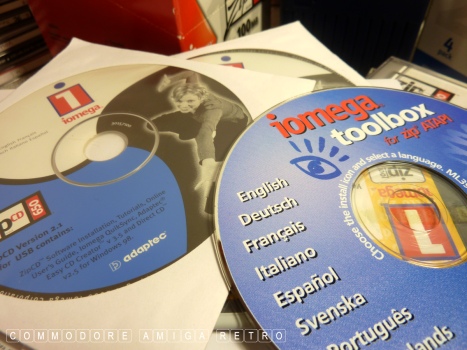 Very very easy to install.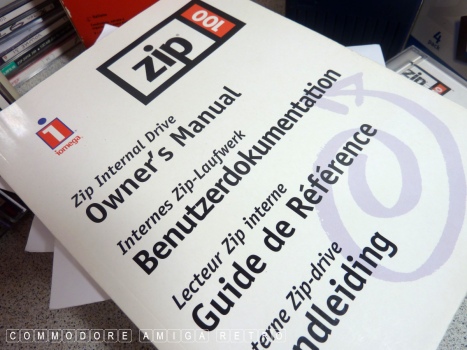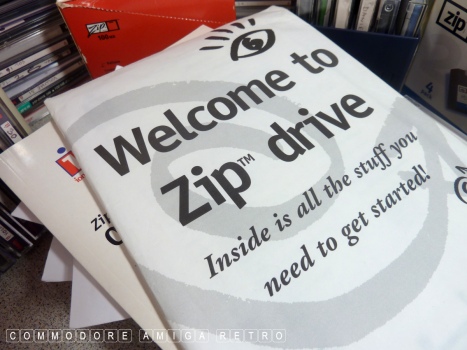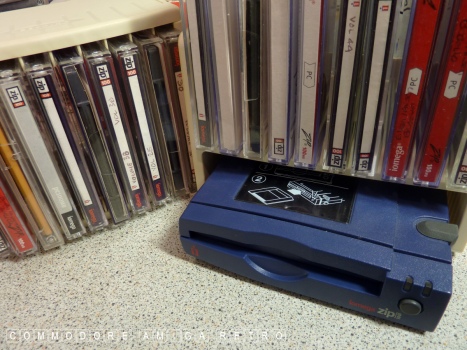 Various ZIP storage shelves and tidies.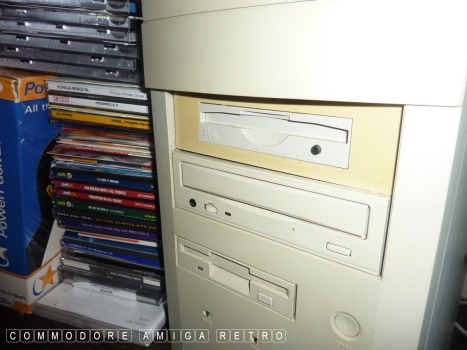 I generally fit ZIP drives to all my PCs.
Cheap PC that already had the ZIP drive.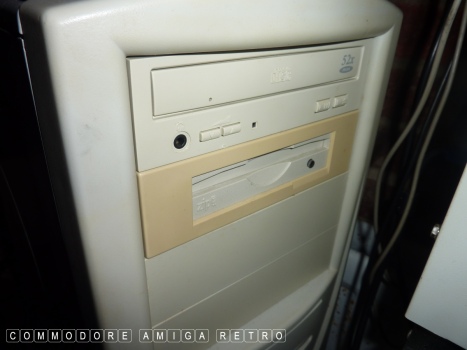 PCs are networked to the Amiga.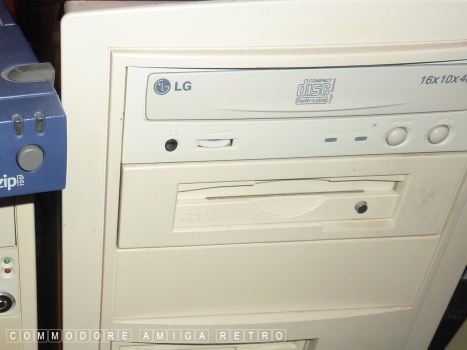 My Win98 machine which I purchased with the ZIP
drive installed. Beside it is my Win95 machine
which had the slower external Parallel Port ZIP.
The great thing is that ALL the ZIPs can read
all the disks whether on the Amiga or PC making
it just magic for transferring and storing data.
And trust me 100MB is lot of storage for an Amiga.
It easily holds the biggest Workbench OS.