Amiga SWOS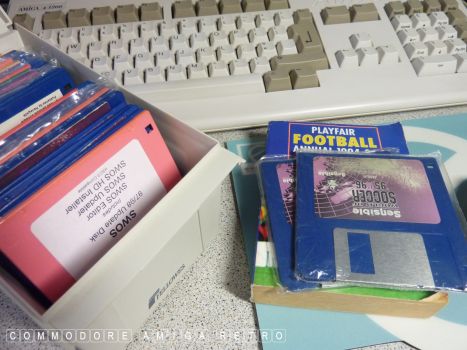 My box of soccer tricks.
Was such a relief to get the HD installer.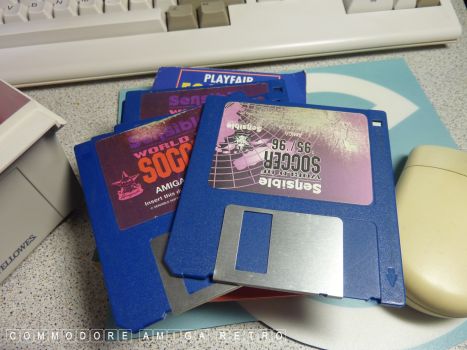 Cus I had worn my disks out. Please note
that Sensible World of Soccer is not
and I repeat NOT Sensible Soccer.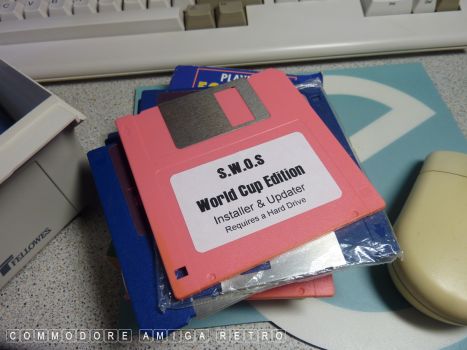 So many updates to this game.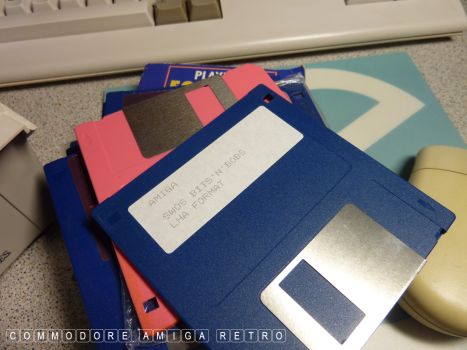 I think I bought every PD release.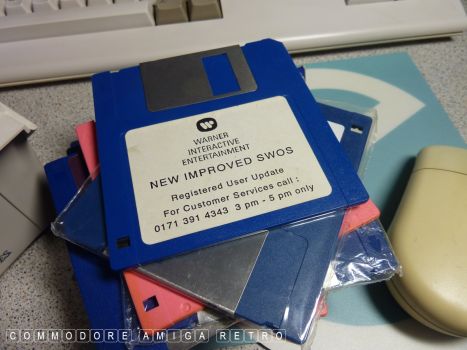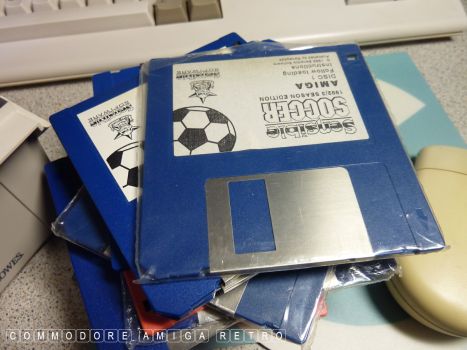 I started playing the original game
Sensible Soccer on the Amiga 500. I
use to go around my sisters house and
her son had all his mates round with
their disk boxes and we played leagues
all day Sunday sometimes. Classic.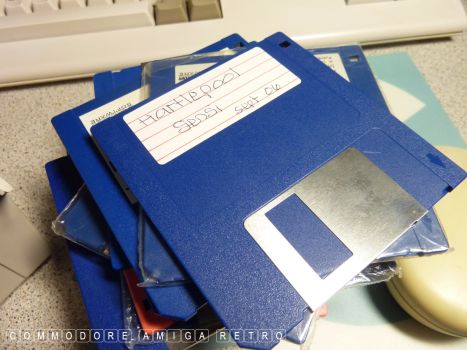 I still have all my SWOS save disks
from the various years playing.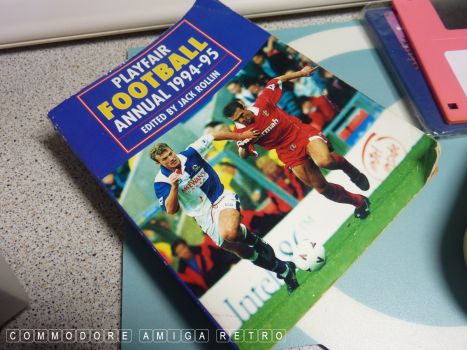 I even used football books to track
all the players in each of the teams.
That's Mr Shearer with hair.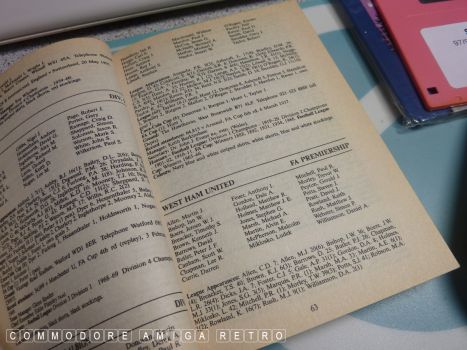 And all the names were in the game. There
were literally thousands and thousands.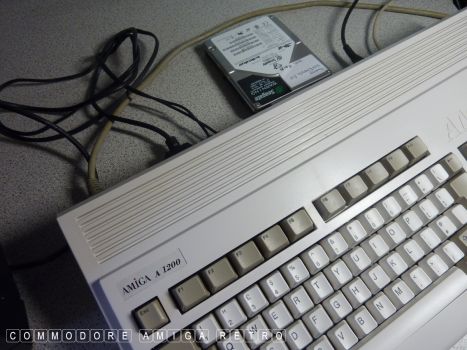 So we fire up an unexpanded Amiga.. Jermaine.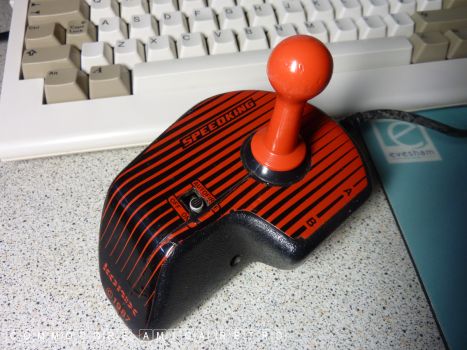 Plug in the SpeedKing.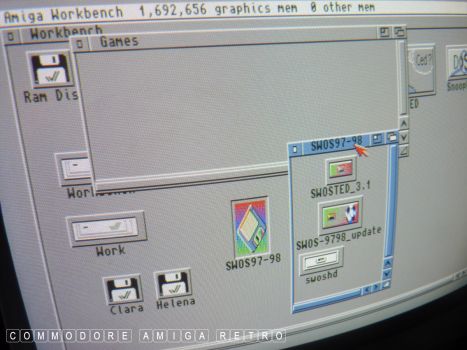 And install the software.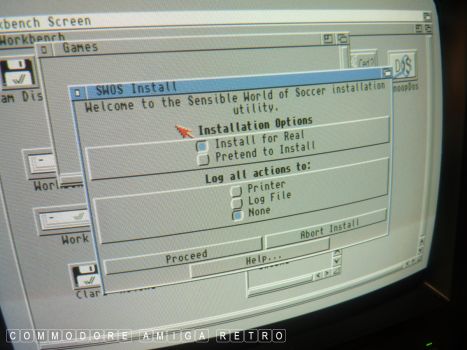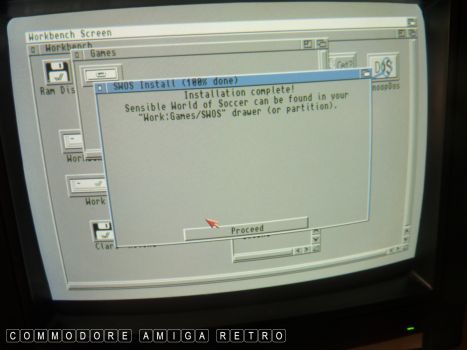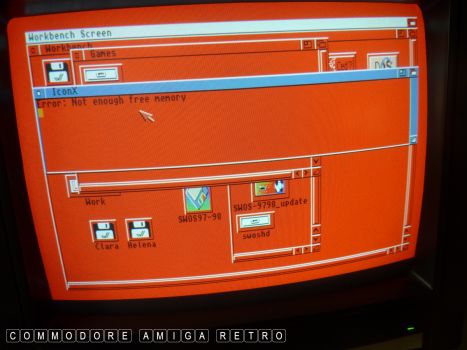 DRAT.. Out of memory.
No worries.. I enlist the use of another
computer.. As you do.
Read on