OLD OLD History
Previously on scuzz retro
THIS IS SO OUT OF DATE
Old History
Really this should be deleted.. but hey
History for 16th July 2006
Don`t appear to have updated the history for a while
A lot of time this month was spent reorganising the
storing of the collection. I now have more items
boxed and stacked in an order that I can readily
access. Been quite a struggle that, especially in
this heat.
Hadn't intended going on the Spectrum trail this
last few months but turned out that I gained a lot
of goodies, a consequence of failing to get working
48K machines. The face plates on most are broken from
intense gaming. In the end I managed to put together
another boxed set. The trail also led me to a boxed
Interface 1 which was a real find.
The Amiga searching wasn`t that dry, all be it there
are few machines around that I don`t have. This month
I managed to get hold of both a GVP Turbo and its
SCSI card. This went into a Desktop Dynmite pack that
I managed to put back together with all it's original
bits and pieces. I also managed to rebuild an A500 from
all the old bits I have lying around. That always makes
me happy.
A few interesting new computers to the collection
this month including a strange French internet
ready terminal. The Alcatel
The DataView25 is a breadbox of a machine that I had
never seen before. I love these fold out units.
Turned out to be an MSX frenzy this last few months
with a number of machines added.
Anyway check out the ' New Arrivals ' section, and the
gallery updates. Maybe the last for a while as I
really am struggling with space now.

History for 27th November 2005
A very rewarding month this and certainly one that
will go down as one that both settled previous
failures and addressed the serious wish list.

First up I gotta thank Dave, who contributed more
than any this month. He was so generous and has
given me the long sought after accelerator for
the A2000. I will forever be indebted to Dave..

Next up came the 3000T which having successfully
removed its battery sits glass cased on the high
Amiga alter. A tribute to Amiga technology and
creative wizardry.

I also managed to get one of the famous four retro
machines that have eluded me, this being the
Osborne-1, which turned out to be the worst machine
I have ever mucked around with. This isn`t a computer
its a sewing machine. I managed to get two of em this
month.. hmm .

And finally this months fourth most treasured item
was the A4000T in near mint condition in its original
box. I say a A4000T , it sadly doesn't have the
motherboard. Everything else, but the motherboard.

Other great finds found their way into the collection
this month, like both the SFX Sound Sampler and
the SFX Expander in their boxes; a full set of
GEOS software; C128 Compendium boxed; 1571 JiffyDOS;
and a small badge for the front of the tower, but
none can measure up to the accelerated A2000 or
the A3000T. I am a lucky lucky man. And ' no '
you can`t play..... they're all mine.

I had thought I had had a quiet month till I totted
up the acquisitions strewn around the house.

Well check out the acquistions as ever from the
New Arrivals for 27th November 2005
Well it would be a rather large task for
me to note all the changes this month. All
I would suggest is that you check out the
new arrivals section from the menu
Highlights though ( other than the 30 odd
computers added ) is the SX-64, SX32,
SFX - Sound Expander, and the ZX81...
A lot of X's there... spooky
All updated 23rd September 2005
MS-DOS diversion and Video Games System frenzy
Added a few rare Amiga and Commodore drives.
Further additions to the A1200 and A600 vault
with a strange A1200 in and A1500 which I determined
to call an A1400 or Graham ( don`t ask ). Other
platforms were embellished and a whole series of
new machines were added. A great month collecting
and one which ' New Arrivals ' best explains
Note that Old Arrivals is now split into 2
All updated 31st July 2005
5.25" floppy disk frenzy this month with
additions of both C128D hardware and software,
including the C128D monitor. Various 5.25" applications
including more GEOS software. Added the 1541 newer
version floppy drive. Also an Amiga 1011 drive.
Various other section updates including new sections
on 5.25" floppies and Microsoft MS-DOS
All updated 12th June 2005
Entry page completely reworked to include retro
jumps to Amiga, Commodore and other platforms
Moved history page to this new location
Massive additions to ' New Arrivals ' section
Numerous new galleries based around other retro platforms
New section created for Graphical Novels and Comics
All updated 9th May 2005

Changing the A4000D motherboard 17th April 2005
Check out the

New Arrivals as the A690 is added, plus Atari 520STFM
Added tutorial on upgrading the A4000D processor 20th March 2005
New section on Games Consoles added, A600HD boxed plus various 14-03-05
Building the Eyetech Tower. Step by step pictures 12th Feb 2005
Apollo 68060 software and manual LHA and PDF added to cards 08-02-05


Cardboard Amiga added 7th Feb 2005
C64G added ~ MPS 1270A Printer added ~ Magazine pages updated
Acorn Electron page updated ~ Various updates ~ 29th Jan 2005
A simple page created from the Amiga 23rd Jan 2005
A2000HD added and numerous pages updated 15th January 2005
Magazine section updated. Links added 3rd January 2005
Area 97 updated 20th December 2004
MoviePlayer download disks added to Area 97 19th Dec 2004
Various pages and links updated 18th December 2004
Boxed Amiga 1500 added, SCSI hd enclosure for Spike added
PD disks/discs updated, cover disks updated,

New Arrivals updated
Amstrad 1512-HD20 added, various updates ~ 21st November 2004
Battery check on the new A1500 ~ added 20th Nov 2004
Further update to Area 97 Jay Miner memorial video uploaded 16th Nov 2004

Area 97 updated Dedicated to the Amiga's most famous 15th Nov 2004
Area 97 added ~ The Juggler, WB disks and books added
General book galleries added, A2000 schematics added
Games updated along with New Arrivals ~ 14th November 2004
Disk Mags

AOI Amiga Information Online ~ 13/11/04
So you`ve bought an A2000

Lets replace that faulty hard drive
Last time we fitted the SCSI controller ~ 13th Nov 2004
Magazine section updated ~ November 7th 2004
Wordworth 1.1 added to office, magazine menu added
Various games added ~ November 6th 2004
Massive update of many many galleries plus added
pictures of Amiga 1000 boxed ~ November 2nd 2004
New PD Shareware section added. Spectrum galleries updated
Amstrad section updated. Cartridges added. Cassettes updated 23/10/04
Creating an AmigaGuide document. Masterclass tutorial.. 17th Oct 04
Milestone picture added to `Why Collect` page of all the Amiga range in my collection
Various pages updated including a funny old mouse 17th Oct 2004
11 galleries updated, 10 galleries added, 111 pictures added 10th October 2004
The A4000T joins the scuzz collection 10th October 2004
Creative | AMOS | Office | Serious | Network | All added 02/10/04
Pages added ~ A600HD | A1200HD | A1200Tower | A2000 | Gamepads | 26th Sept 2004
Further additions to the collection ~ New Arrivals 26/09/2004
Special page for DPAINT added. Pictures of Light Fantastic added. 19/09/04
Further additions to the collection ~ New Arrivals 18/09/2004
So you`ve bought an A500Plus


This machine was sold faulty ?
So why isn't she working ? 08/09/04
New additions ~ Cover Disks ~ Magazines .. updated 02/09/04
Digitisers added. Big Trouble in HELP. Plus, `Can you help` 01/09/04
Screen grabs added to my A1200 upgrade tutorial page 31/08/04


Day 10 ~ Back to the Future ` ... in need of a new heart
Not just a new OS But new ROMS also 29/08/04
Breaking up is hard to do
Sadly the A600 is stripped to feed another 15/08/04
Day 8 ~ ZIP-it` the A1200
Fitting an Iomega ZIP drive 15/08/04
Day 9 ~ A brighter Outlook ` the modem and the A1200 15/08/04
Modem at the Ready A step by step guide to getting on-line
Day 7 ~ Hard drivin` the A1200
Fitting an external and internal hard drive
New additions added to `New Arrivals` 31st July 2004
Day 5 ~ The Blizzard Cometh
Fitting an accelerator July 25th 2004
Day 6 ~ Feed the Squirrel
Fitting a CDRom drive July 25th 2004
Further additions to the collection ~ New Arrivals 25/07/2004
DAY TWO of the A600 saga Scratches head and thinks what can be wrong
Time to strip down to the motherboard ~ Added 20/07/2004
A600 page update 19/07/2004
So you`ve bought an A2000 and you want to fit extra RAM and an SCSI controller ?
And while your at it pop in a hard-drive for good measure
So you`ve bought an A600 ~ What is there to check on the machine ?
And how much punishment can an A600 take
All added 19th July 2004
Fancy firing up some classic Amiga games ?
Well check what I did with my recently acquired A500 18/07/04
Further additions to the collection ~ New Arrivals 17/07/2004
So you`ve bought an A1200 Wanna know what to do with it ?
Guide to replacing the floppy drive 17/07/04
Further additions to the collection ~ New Arrivals 09/07/2004
Further additions to ~ Screen Grabs 04/07/2004
New page added to website ~ Screen Grabs 27/06/2004
Imagine 3.0 Tutorial added to help section 27/06/2004
Games remembered ~ Hired Guns 27/06/2004
Further additions to the collection ~ New Arrivals 26/06/2004
Major update of whole site 20th June 2004
Can you Help Identify this interface ?~ added 19th June 2004
Further additions to the collection ~ New Arrivals 19/06/2004
Games ~ updated to show pictures of Sorcery Plus - 15th June 2004
Important Announcement Commodore Amiga Retro Yahoo Group created by scuzz
Expansion/Utilities updated ~ Magazines updated ~ 12th June 2004
Checkmate gallery added to collection 6th June 2004
A vast amount of items added to New Arrivals this week 05/06/2004
Christmas Past - Reviews from Amiga Format for all years 30th May 04
FastTrak and FastCard Hard Drive added to Hard Drives 29th May 04
Included with FastTrak is `Hard-driving with an A500` review
New page - Magazines added. New page - Why Collect ? added 29th May 04
Added new section featuring Cassette Games and Software 27th May 04
Added new Workbench reference page ~ 23rd May 2004
New additions added to `New Arrivals` 22nd May 2004
C64GS added ~ 1581 added ~ 1351 added 22nd May 2004
New additions added to `New Arrivals` 19th May 2004
Amiga A500 and A500 Plus page updated 16th may 2004
Disk Mashing tutorial added 16th May 2004
VIC20 page updated ~ 1571 Floppy added ~ New Arrivals updated ~ 15th May 2004
Non-frame version removed ~ Selected pictures removed ~ 15th May 04
Web Tutorial How to get an Amiga on the Net ~ 12/05/04
Software, Games and New Arrivals Updated 8th May 2004
Picture corrections 04/05/04
Zimmer List Added a list of all things Commodore ~ 03/05/04
Amiga News added... this week Micro A1 ~ 02/05/04
A3000T added, Hard-drives, Floppy Drives, CD ROMS, Extras,
Expansions, New Arrivals, Software, Games,
Cover Disks ~ all updated May 01 2004
Selected pictures removed
Added notes on other platforms
Cover Disks updated 29/04/04
Elvira Game added plus scans 18/04/04
Updates AF Review ~ Dopus4 Tutorial ~ 15/02/2004
Updates Cover Disks ~ Games ~ Software ~ Cds 14/02/2004
Updated New Arrivals 14/02/2004
Section on Cover Disks added 02/02/04
Software updated and section on CD`s added 02/02/04
Games updated and section on Books added 02/02/04
Added new page showing Software and Workbench ~ Also new additions 21/01/04
Picture of my current set-up added ~ Collection of Boxed Games added 12/01/04
New additions ~ Galleries updated ~ Links updated 11/01/04
Links Page added 08/01/04
Help Page Revised ~ New Arrivals added ~ Expansions added 07/01/04
A501 card for the A500 corrected ~ Additional card added 06/01/04
Twenty new galleries ~ Pic of Ethernet Card added 05/01/04
Nine new galleries added ~ A4000 gallery updated 04/01/04
C128d, A1000 and A4000d galleries added 02/01/04
Removed pictures of A3000T motherboard 02/01/04
Added useful links page regarding networking 02/01/04
' Commodore Sanctuary ' photo gallery added 31/12/03

This site linked to ....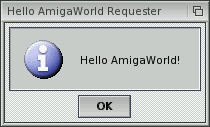 ---

If you can only see this CONTENT window
then click the image above for the full site
Last updated 07/10/06